Broadcast News
13/12/2016
Sky Selects FilmLight Colour Tools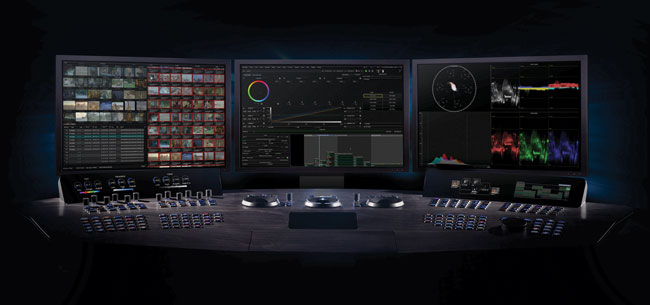 Sky has increased its post-production department capabilities following an investment in colour tools and technology from FilmLight. The solutions enable the company to address the increasing technological demands of external clients as well as in-house departments at its headquarters at Osterley, West London.
Installed at Sky are two Baselight TWO high-performance 4K colour grading systems, each with a Blackboard 2 control surface. The network includes a Baselight ASSIST for finishing and rendering, and two Baselight CONFORM Mac OS X software seats for content preparation. There are also four floating Baselight for Avid licences, which add Baselight grading and colour rendering capabilities to standard Avid editing workstations. The Baselight TWO suites will be used for high-profile content, with simpler grading tasks performed using the Baselight for Avid plugin.
The systems interoperate using the metadata-based Baselight Linked Grade (BLG) for renderless throughput and are linked with the colour science of Truelight Colour Spaces.
Cara Sheppard, Post Production – Senior Manager of Entertainment and Creative operations at Sky, said: "We cover the most advanced television content, including commercials and trailers, panel shows and documentaries. The colour toolset and grading capabilities in Baselight are by far the most advanced in the industry. FilmLight has always led the way with advances in Ultra HD and HDR, which is of particular interest to us at the moment. And of course Baselight is our clients' preferred grading system, and indeed is the grading system of choice amongst freelance colourists as well."
Wolfgang Lempp, Founder and CEO of FilmLight, added: "One of the really important factors for television is productivity. That's why we've always pushed the idea to start grading early, and to keep the grade flexible throughout production and post. Collaborative working is not only more creatively satisfying, it is the most efficient way to get the project finalised and delivered. Sky value this approach just as much as we do, and the new installation ensures that their audiences see the pristine content they are expecting, while Sky continues to push their ideas and productivity forward."
www.filmlight.ltd.uk
(JP)
Top Related Stories
Click here for the latest broadcast news stories.