Broadcast News
05/10/2016
HHB Delivers Equipment For Community College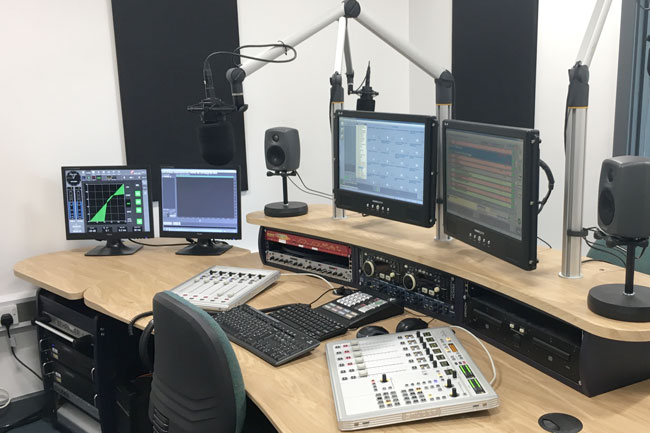 An HHB-equipped radio studio has opened at Knowsley Community College in Liverpool, as part of a £32m refurbishment project at the college's campus.
The facilities are used to host KCC Live as well as an education resource for the media department. KCC Live specialises in broadcasting music and other radio content for 10 to 24-year-olds across the Liverpool area.
For the refurb of the studios, HHB Communications supplied a pair of Studer OnAir 1500 radio mixers, together with a package of studio equipment which included Genelec loudspeakers, Beyerdynamic headphones, Mogami installation microphone cable and Audio Technica microphones. A set of Yellowtec m!ka equipment stands were also supplied.
Matthew Marshall, Marketing and Communications Officer, Knowsley Community College, said: "The whole experience has been a fantastic one of us, as it's the first time we've ever had all-new equipment and a purpose-built location. In producing content, the equipment has really breathed some new life into a set of already dedicated volunteers."
Andrew Hingley, Sales Manager, HHB, added: "HHB is pleased to have been involved with KC's project. The Studer OnAir 1500 is a great choice for community radio stations. The mixer's 'snapshot' management allows instant reconfiguration for different production and training sessions. The two studios are set up as 'mirrored', and the technical installation utilises Studer's RELINK I/O functionality to simplify the audio cabling."
www.hhb.co.uk
(JP)
Top Related Stories
Click here for the latest broadcast news stories.