Broadcast News
18/08/2016
Global Launch For Polecam's Autopod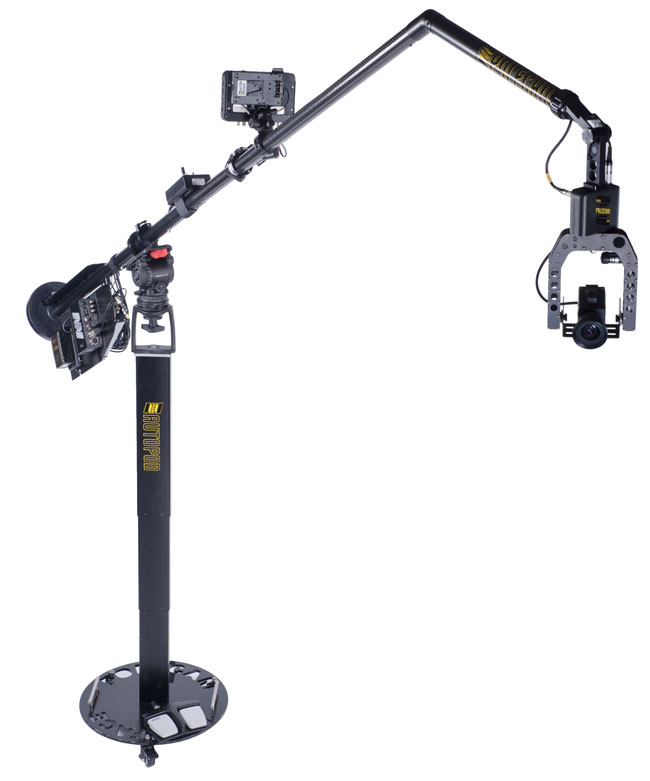 Polecam Systems will use IBC2016 as a platform for the global launch of Autopod, it has been announced.
Autopod is a remotely-operated programmable elevation unit for rigs, remote heads and cameras. The model also comprises of a lightweight base and a custom foam flight case, as well as other enhancements.
Other products on display at the Amsterdam-based show include a new UHD quality 0.7 w/a Adapter for the Fujinon TF4-XA1 (4mm) UHD lens making it into a 2.8mm lens.
A new Cross Terrain Dolly enables users to move a Polecam or other camera rig across gravel paths and fields.
There is also an improved Ronin head adapter for Polecam rigs, including the Ronin and Ronin-M, MoVi and ShadowCam.
The new style FishFace underwater camera housing, as used in major international aquatic events, will also be on show and fits the Toshiba minicams or the Antelope Pico ultra slow mo minicam.
There is also the Polecam RCP which has been updated for the Toshiba IK-HD5 and the IK-4K minicams. Up to six cameras can be controlled from the one panel.
The Antelope Camera Systems PICO high speed ultra-motion minicam will be on show with its dedicated FishFace underwater housing and new lens drive.
The PICO minicam is capable of producing ultra slow motion HD footage up to 350fps and can be mounted on a Polecam to give ultra Slo-Mo POV both above and below water.
Image: The new Autopod from Polecam Systems, seen here in the high position with one of the latest Polecam rigs mounted.
www.polecam.com
(JP)
Top Related Stories
Click here for the latest broadcast news stories.