Broadcast News
27/06/2016
2wcom Chosen For Radio Station Install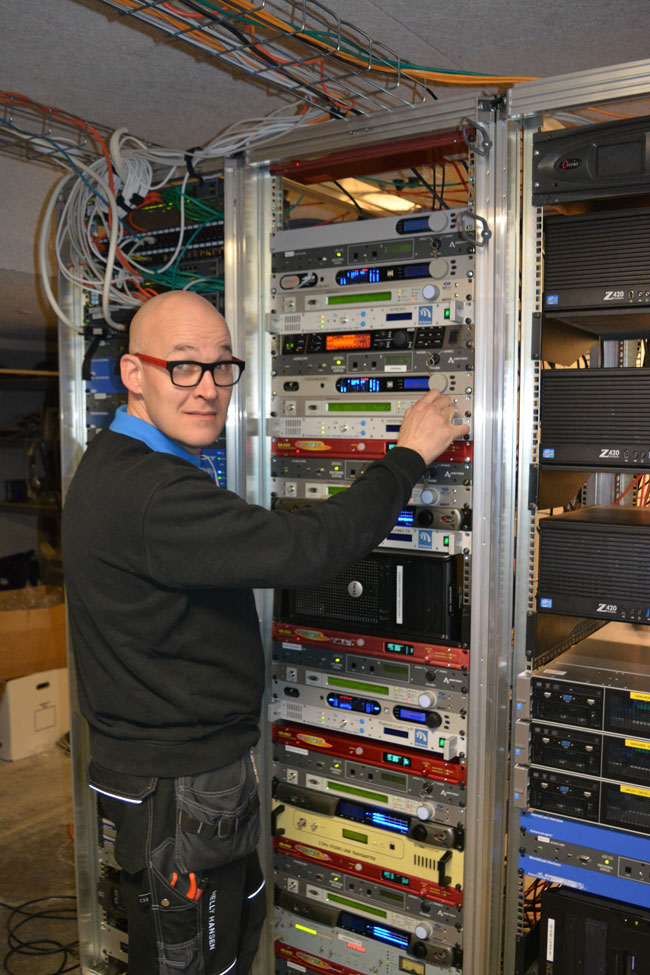 2wcom has announced that its CO2 RDS Encoders have been utilised by SkalaFM and Radio VLR to increase the stations' versatility.
Denmark's SkalaFM and RadioVLR are part of the Jyske Fynske Medier group which owns more than 70 newspapers and operates five radio stations.
Sold and installed at Skala FM and RadioVLR by FM Partners, 2wcom's C02 RDS Encoders provide radio broadcasters with the full range of features needed for RDS implementation. Compliant with CENELEC and UECP, it supports EON, TMC, ODA, and RT+ data. It has the capacity for eight different RDS configurations, and can handle both national and regionalised programs. Multiple ports allow remote control via RS-232 or by IP, and the ARCOS configuration software ensures easy set up, monitor and control. The ability to save and archive data is vital for performance verification and testing.
Morten Petersen, Technical Manager at SkalaFM, commented: "By upgrading our infrastructure with 2wcom's CO2 RDS Encoders we can achieve a much more dynamic operation with the versatility that comes from using multiple frequencies, and greater efficiency."
"2wcom's long experience and fund of expertise with RDS gives us a clear lead in the technology, and these installations in Denmark are the latest in a surge of activity amongst radio stations around the world keenly pursuing the advantages that RDS offers," added Werner Drews, Founder and Managing Director, 2wcom.
Image: Morten Petersen.
www.2wcom.com
www.fmpartners.dk
(JP)
Top Related Stories
Click here for the latest broadcast news stories.