Broadcast News
07/06/2016
Technological Change, Does It Ever Go Away?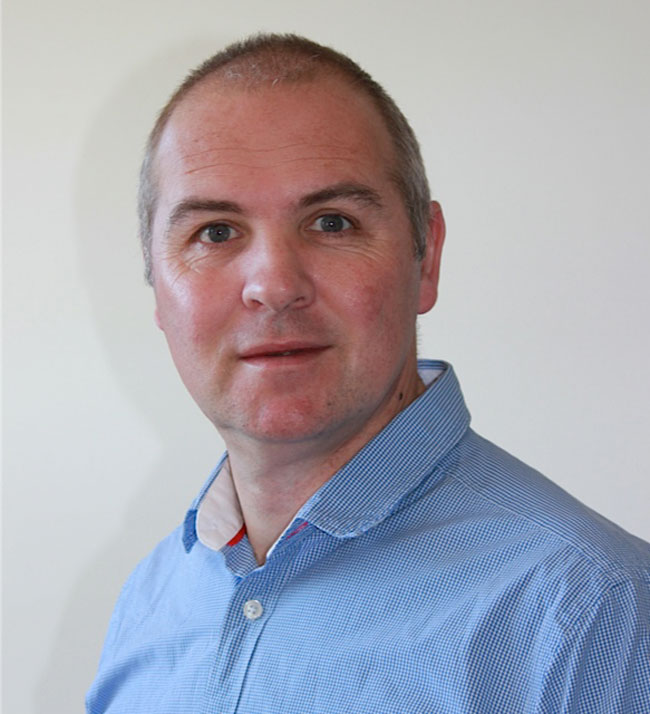 Camera and format revolution or evolution has always been with us, writes Sean Russell, freelance lighting cameraman.
Upon leaving Ravensbourne College I started in an industry that was on the cusp of momentous technological change. I began using a mixture of stock mediums from 16mm film, u-matic tape and the emergence of Betacam SP. Despite this change of mediums I considered the changes stable and each one enduring. Change was happening but so not fast as to miss out on understanding the technical complexities or the ability to build a viable business around a camera purchase.
So it is with today's continual and rapid development of technology that has led me to question why I am wanting to learn the mechanics and data processing of a particular product when there is a high probability that it will be superseded within 12 months.
I say this not because I want to slow the continual advancement down but I need to ensure it adds monetary value to my business not just higher visual standards for the client. They need to go hand in hand.
The explosion of recent camera technology has propelled and revolutionised those who call themselves film and programme makers. It created the birth of an army of newly empowered filmmakers each with a story to convey and a million ways of telling it.
Not so long ago a static tripod was all you needed to unleash your creative career. In terms of grip technology this gave way to steadicams, sliders, polecam, floatcam, fly rigs, fig rigs and GoPros. Now today your creativity is stymied if you are not employing a Movi Flyrig, Dj Ronin, Osmo or Drone.
The price points have fallen and the industry is pushing for creative individuals to be the vanguard and early adopters of this new technology. Manufacturers drive this innovation forward by making it affordable to more than the jobbing professional operator. They are delivering to and empowering creative minds working in promoting business, politics, media outlets, aid agencies, and even just the curiously creative each with the time, freedom to give it a go.
So has this democratisation of programme and filmmakers been a good thing? Does it promote a meritocracy of content? Or are we blinded by the innovation and overlook the build quality, ergonomics and durability of some products brought to market?
After 27 years in the broadcast market I am inclined to think that it appears to have manifested a burgeoning work force each of vastly differing skill sets, varying expectations in terms of financial reward and differing legacies of experience, all vying for the same work.
The genres are being democratized and so has the labour force. There is now a free movement of labour across filmmaking frontiers, from movies to corporates, from documentaries to drama. Compartmentalising crew to genres is becoming a thing of the past. Partly enabled through the development of digital camera formats. With the emergence of UHD (Ultra High Definition) and 4K for all types of production we have spawned a generation of operators and filmmakers; who are technically versatile across camera platforms. Camera operators are no longer camped or constrained in a film or video world, because the tools of operation are now common to all, its just the patient that is different to borrow a medical analogy.
New technology needs to be well built and the tools should be engineered to become a filmmaker's creative partner, empowering the user to push a little further in their creativity. I am somewhat jaded in recent years by a continual succession of camera advancements. Whereby manufacturers rush new products to market with the promise to update and retrofit, or future develop software that will further enhance its potential.
But many see this continual evolution as progress. However for me as a freelance owner operator I am continually mindful of the danger of being technically irrelevant or worse still, obsolete. Consequently I find myself on a perpetual drive to embrace and supply much of this new technology.
For much of my career, I have lived and fought with an occupational conflict. On one side sits my desire to promote my visual creativity and pictorial dialogue with the viewer. The other side the need to run my camera kits and myself at a profit. One, which meant I wasn't providing, outdated kit to clients but also ensuring any kit purchase was economically profitable. It is something I didn't always master and have on several occasions looked back and wondered, "Why on earth did I buy that piece of kit?"
But with lower price points for kit you would think running and supplying is easier. However I have found, aside from camera systems, the sheer niche variety of the new technology kit is often overwhelming. Especially as much of it is for specific single use shots, now this broadening of technology is wonderful in our creative advancement but it does raise a question of sustainability.
I think experience has made me risk averse in terms of camera technology and ownership. I do believe owner operators do not expose themselves to financial risk by investing in good high-end camera support or 35mm lens systems. They retain a good resale price. A decent good quality tripod will outlast several camera revolutions. The same goes for a Ronford Baker slider, or Jimmy Jib, a set of Cooke's, their durability and compatibility to new technology often makes them sound investments. For me in terms of investment the absence of electrical circuit boards and software ensures the durability, reliability and sustainability of the product.
So with this in mind what interests me most is the advancement of mounts, gimbals and stabilization. This technology goes to the heart of pushing the boundaries of creativity. I am not a fan of drones, but the bi-product spin-offs for their development are profound.
The newly acquired Artemis camera support system by ARRI for my money is the wunderkind of camera support systems. Its ability to reinvent an older tool is a masterpiece in engineering, with an eye on delivering what filmmakers require. It is also a product that I believe buyers will be able to build a business around. Its versatility would certainly mean it could effectively be used each day on a set whatever the genre you are engaged in that week. For companies and operators who service a wide gamut of broadcast, corporate and commercial clients it fits all their needs and clients budgets.
The co-development of mount stabilization and smaller 4K camera packages will change the manner in which storytellers visualize their content. This in turn will alter the way audiences view and are emotionally drawn into the film or programme. However there is often a yawning gap between cheaper technology and its ability to bridge from low budget indie work across through broadcast programming and onto the sets of movie production. This emerging technology is often shot specific.
They need to be versatile and adaptive. They need to move beyond shot specific and secure their operational relevance each day on every type of set. They need to be able to scale up or down depending upon the camera format setup. I often find it comedic looking at the scale mismatch between camera mounts and camera systems.
Evolution cannot be stopped; newer, smaller, lighter weight camera technology coupled with support vests and gimbal mounts will hopefully prolong the careers of new emerging operators. In managing my own operating discomforts in my back and shoulder I have lessened my PSC location and kit supply roles and taken on more roles as a studio lighting and event OB cameraman also, mixing it up with racks in the gallery. But it is an evolution of my career I now embrace and enjoy it. Although I was initially resistant to any changes, it has meant that I am continually developing myself and my own relevance to the workforce. I need to get to grips with a multitude of other new technology. So despite the gripes of technology overload I think we, as operators are lucky to work in an industry that is continually evolving, so embrace it, but we must be vociferous and push the manufacturers to provide the quality, reliability and true functionality of their products that we need to perform our operational roles in an ever-expanding industry.
www.srcamera.com
(JP/LM)
Top Related Stories
Click here for the latest broadcast news stories.