Broadcast News
01/06/2016
NEP Visions Selects Leader LV5940 4K Multi-Format Waveform Monitor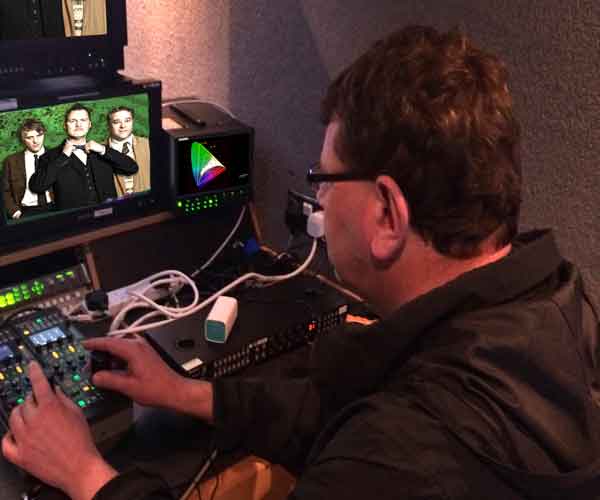 NEP Visions has selected a Leader LV5940 4K multi-format waveform monitor as the master reference instrument during the recent UHD capture of Martin McDonagh's play, Hangman.
Performed at the Wyndham Theatre in London's West End, the production has received very positive reviews including an accolade from The Telegraph as "the best new play of the year".
The resultant 173 minute production, starring David Morrissey, Andy Nyman and Johnny Flynn, has been delivered to Vue Cinema audiences around the UK as a 4K Digital Cinema Package. It was created by National Theatre Live in partnership with the Royal Court and Playful Productions.
"Leader was the first manufacturer to bring a 4K waveform monitor to the market, introducing the LV5490 at NAB at NAB 2013 where it promptly won two industry awards," said Koichi Fukagawa, Market Development Manager at Leader Electronics Europe. "Ongoing developments including a range of new options have secured its position as the logical choice for any broadcaster, production studio, outside broadcast company or post house now working in 4K or planning to do so. With the LV5480 variant, customers can start with an HD/SD/sub-SD model and add 4K capability when they choose."
The Leader LV5490 is a highly versatile waveform monitor supporting the full range of standard video production and transmission resolutions from 525 and 625 standard definition up to 3840 x 2160 and 4096 x 2160 4K ultra-high definition. It incorporates a 1920 x 1080 9 inch LCD monitor with a wide viewing angle and high quality colorimetry. This allows simultaneous analysis of up to four video channels. The instrument's 4K capability is particularly useful to people working with latest generation cameras, whether for digital cinematography or high-end broadcast applications.
Equipped with eight input connectors, the LV5490 accepts up to two 4K signals. In the 4K video format mode, 3G-SDI dual link or quad link is supported. Up to four 3G-SDI dual link 4K video inputs or up to two 3G-SDI quad link 4K video inputs can be selected for display, or two sets of HD-SDI dual link signals. In the SDI mode, up to four signals can be displayed simultaneously. The LV5490 is also equipped to handle video signals via two-sample interleave as well as square division. Two-sample interleave is the approved standard for 4K.
The LV5490 can be operated in a very wide selection of test and measurement roles. These include waveform, vector, picture monitoring, SDI signal status (which looks for cyclic-redundancy-check errors and embedded-audio errors), an event log, data dump and four-channel timing display. Waveform, vector and picture can be viewed simultaneously on the LV5490 screen. Simultaneous display and overlay display of multiple SDI inputs is possible. Size and location of individual channel displays can be adjusted using a USB mouse. The LV5490 can also be controlled remotely using standard KVM tools.
The integral Leader CINELITE® feature allows the user to measure the luminance levels at different points in a scene (up to 3 points). CINEZONE® uses false colors to indicate luminance levels in a scene and is particularly suited to green screen chroma-key virtual-set alignment.
In addition to its video test and measurement capabilities, the Leader LV5490 incorporates a versatile selection of audio monitoring and analysis tools, which are available with the Digital Audio option. These include 4 x 4 channels of SDI audio de-embedding, lissajous display, surround-sound display and volumetric display. Up to 16 channels of de-embedded SDI audio can be displayed on screen and output as discrete AES3 feeds.
www.leadereurope.com
Top Related Stories
Click here for the latest broadcast news stories.