Broadcast News
19/05/2016
E1 By Z: The 4K Ultra HD Camera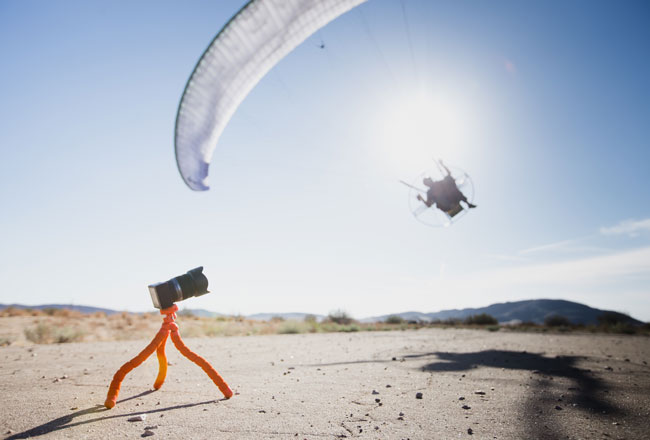 Developed by the Chinese start-up Z, the E1 camera is an innovation in terms of size and technological features, which meets the needs of professional, up-to-date photographers.
The E1 camera is equipped with a Micro Four Thirds sensor and an interchangeable lens system, meaning that MFT lenses are compatible with mainstream brands like Olympus, Panasonic Lumix, Leica and Sigma. With its small format and light weight, the E1 camera is an innovative alternative to more cumbersome SLR cameras, which can use a large number of lenses and capture and share images of exceptional quality.
The camera is equipped with the A9 processor developed by Ambarella and a complete range of connections, with Wi-Fi 802.11N and Bluetooth Low Energy (BLE). It can shoot video images in 4K (4096x2160) at 24 frames per second or ultra-high definition (3840x2160) at 30 frames per second, with H.264 compression. MCTF 3D noise filter technology produces an image without any fuzzy edges or ghosting. The E1 camera can shoot at up to 102400 ISO, making it possible to film in very low light while maintaining high image quality up to 6400 ISO.
An app, which is available from Apple Store and Google Play, enables the E1 camera to be controlled remotely. With Wi-Fi connection and Bluetooth 4.0, users can place it into standby mode and trigger it, change the settings, activate the different photo and video modes, and share and download directly from a mobile device.
The camera can be set up at a height or a distance with fixing accessories. When connected to a power source, it can be used without physical contact.
As the E1 camera is very light (210g), it is perfectly suited to drones. Its battery can be removed and the camera then be plugged into the drone, lightening the whole unit considerably. With image return on the mobile device via the app, it provides genuine remote control.
Users can help to further the development of the camera's software via an open platform, thus adding or broadening functions.
The E1 camera from Z is available from specialist retail outlets in the UK: CVP, FinePoint and ProKIT.
The E1 camera will be on show at The Media Production Show, The Business Design Centre, Islington, 9–10 June, stand 336.
www.z-cam.com
(JP/LM)
Top Related Stories
Click here for the latest broadcast news stories.