Broadcast News
13/05/2016
PWS Custom RF Solutions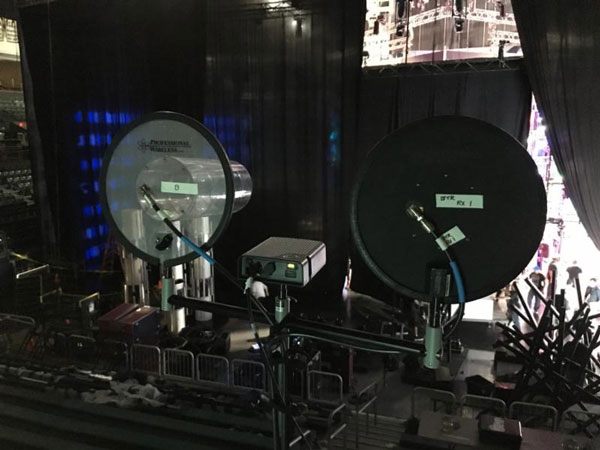 Professional Wireless Systems (PWS) supported Telemundo's live broadcast of the 2016 Billboard Latin Music Awards with a wireless equipment package.
PWS was onsite to ensure rock-solid RF signal performance for the Spanish-language television networks' coverage of this prestigious awards show.
PWS supplied a complete wireless equipment package for the show, including Shure Axient and UHF-R wireless microphones, Shure PSM 1000 personal monitors for the performers and Sennheiser 3732-II receivers with 5200-II transmitters.
Wireless signal distribution was done with a combination of PWS DB series multicouplers, GX series combiners, and Radio Active Designs TX-8 combiners. PWS Helical and Domed Helical Antennas were also provided. Bel 64 Channel Dante monitor panels were also deployed both on stage and backstage to monitor the large number of wireless microphones.
The PWS RF crew consisted of Lead RF Engineer James Stoffo and RF Intercom Technician Gary Trenda. Stoffo said: "This was the most challenging Latin Billboard Award show in the 17 years that I have been working it. It was necessary to spread out the wireless systems in frequency band as much as possible due to the congestion of DTV stations in the Miami metro area.
"In addition, we had a host of manufacturers represented including Sennheiser Digital 9000 systems for the RF podiums, Sennheiser, Shure UHF-R and Axient systems for performance and production wireless microphones. We could not have achieved success without the versatile PWS RF Splitter to feed all other receiver systems."
professionalwireless.com
(MH/LM)
Top Related Stories
Click here for the latest broadcast news stories.