Broadcast News
21/03/2016
NAB Debut For GatesAir Maxiva Transmitters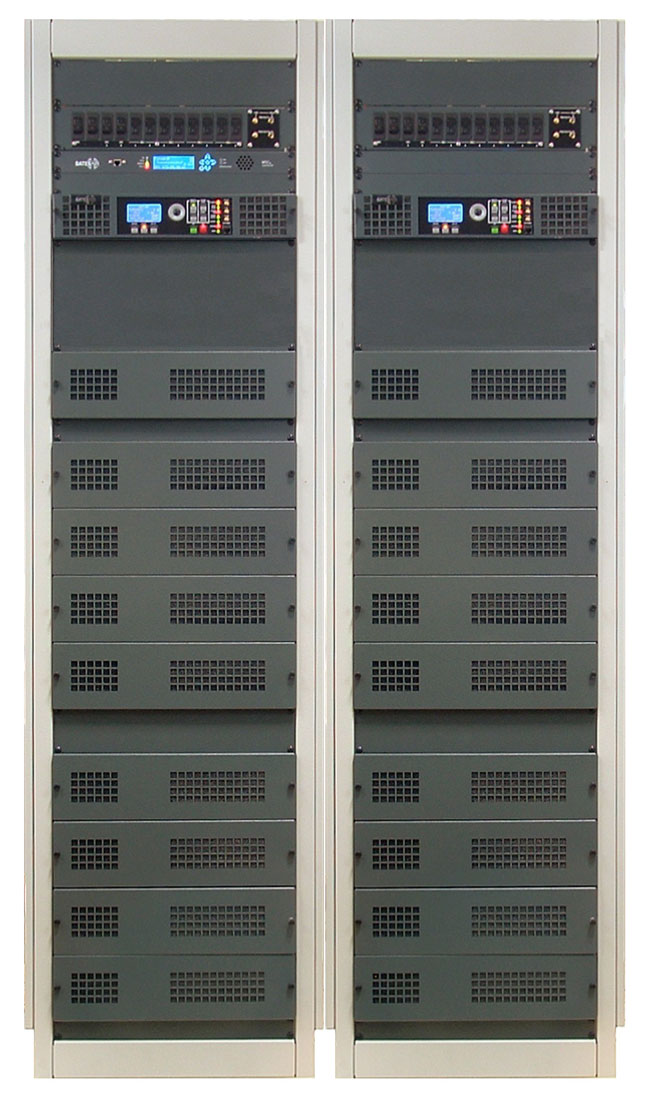 GatesAir has announced it will debut the Maxiva UAXT-12 and UAXT-16 at NAB 2016.
The two products are the latest additions to the Maxiva UAXT high-efficiency, air-cooled, UHF transmitter range. They extend the UAXT range to higher power levels than were previously available, providing UHF broadcasters with greater power efficiency and modularity of GatesAir's PowerSmart transmitter designs.
The UAXT with advanced PowerSmart designs provides air cooling at higher power levels, which offers an operational value proposition for broadcasters unable to support liquid-cooling architectures for high-power TV due to the remote location of, or limited real estate within, the RF plant. With GatesAir's broadband amplification at the core of the transmitters, broadcasters have a smaller footprint for cleaner installation in space-challenged RF plants.
The efficiency gains of the new products deliver 10.8 kW (UAXT-12) and 14.4 kW (UAXT-16) of pre-filter ATSC power to the broadcaster.
"In anticipation of the Spectrum Repack, broadcasters are re-evaluating their transmission systems and how they might be affected upon moving to a new channel and/or entering into a channel-sharing plan with another TV station," said Rich Redmond, Chief Product Officer, GatesAir. "These two new UAXT configurations deliver market-leading transmitter efficiency with simplified maintenance and operation – all very significant benefits for broadcasters facing new challenges associated with channel relocation. These transmitters also integrate more advanced IP connectivity to help broadcasters more flexibly adapt to IP transport capabilities within advanced DTV standards like DVB-T2, ISDB-Tb, and looking forward, ATSC 3.0."
Image: GatesAir's Maxiva UAXT-16.
www.gatesair.com
(JP)
Top Related Stories
Click here for the latest broadcast news stories.