Broadcast News
19/02/2016
Big Interview: JVC Professional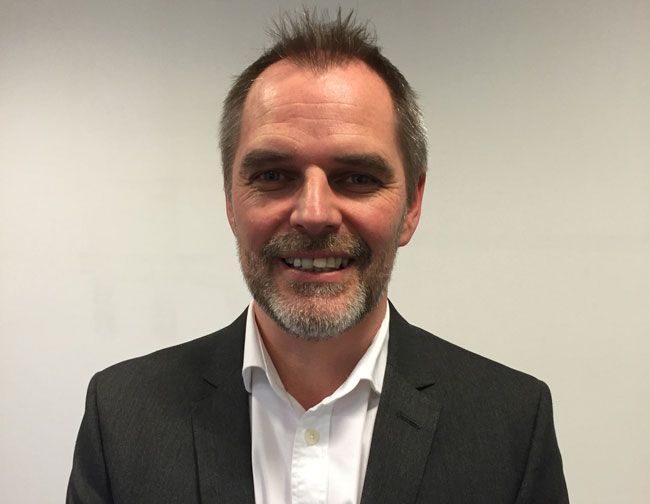 JVC Professional is a leading manufacturer and supplier of sophisticated and high quality video and data products. Aimed at professional users, the company provides its customers with products and solutions, enabling them to retain and enhance their competitiveness in their given industries. John Kelly, General Manager, JVC Professional, speaks to BFV...
BFV: What are the general trends currently being seen in the acquisition market?
JK: There continues to be a number of key drivers from a technology point of view; in particular, the move towards IP connectivity and the continuing demand for 4K acquisition. We are also seeing increasing requirement for small and medium size studio solutions, especially those requiring remote head cameras.
At JVC, we continue to see the demand for IP connectivity growing, as network and mobile infrastructure increases in capacity. This now encompasses all aspects of IP connectivity, from remote camera control, file transfer, live streaming and metadata exchange. JVC was an early adopter of IP capability within its cameras, starting with the GY-HM650E camcorder, which is used in a wide range of ENG and production environments. We have continued to add to our IP functionality, with both new products – such as the GY-HM200 4K camcorder and GY-LS300 Super 35mm camcorder – and via firmware upgrades to existing models.
Is the uptake of 4K acquisition in line with your expectations over the last year?
The demand for 4K acquisition is certainly increasing, and with the expected increase of 4K delivery platforms this year, especially through online means, this is expected to grow further. 4K acquisition for archive purposes is a key driver at present for the use of 4K. In the last year, JVC has introduced a number of affordable 4K camcorders, including the GY-LS300CHE Super35 camera, which offers 4K acquisition along with a cine-style shallow depth-of-field look, and this has proved a very desirable combination of features to customers looking to begin 4K acquisition, even if delivery is required only in HD. Plus, this camera is extremely flexible, with its Micro Four Thirds System lens mount accommodating a wide range of cinema and photographic lenses and adapters, and therefore ideal for customers who have already invested in high quality lenses.
Equally, we often engage with customers for whom 4K acquisition and delivery is simply not within their requirements at the moment; it's important to assure such customers that investment in high-quality HD cameras offering key performance benefits such as low-light capability is still a very sound investment choice at present.
You mentioned earlier about firmware updates for cameras, how important is that to adding to the functionality of your products?
We see the updating of firmware to deliver new functionality within cameras as being critical to adding value to our customer's investment in our products. Since the launch of our current range of HD and 4K cameras, we've provided a number of very significant upgrades to the range, adding in a great number of new features and improvements. The most recent examples of this are the latest updates for our 4K products, the GY-LS300CHE, GY-HM170E and GY-HM200E. On the GY-LS300CHE, we have added new features such as histograms, a JVC Log mode for high dynamic range acquisition, and a Prime Zoom feature which creates a zoom effect on a prime lens. This is due in part to some clever virtual scan mapping of the Super 35mm sensor, which maintains native angle of view for a variety of lenses. On the GY-HM170E and GY-HM200E, the latest update includes high frame rate acquisition up to 120fps for greater creative possibilities.
Such is the benefit of these new features, customers regularly tell us that when we deliver a firmware upgrade, it's like having a brand new camera and we are committed to providing these kind of free updates in the future.
At IBC, JVC announced a commercial relationship with Bradley / BR Remote; can you explain the background of this?
Our developing relationship with Bradley / BR Remote is borne of our intention to expand our range of solutions into the studio environment. We see an increasing demand for affordable HD and 4K studio solutions, and see the Bradley range as a perfect complement to our existing studio products. We have enjoyed a great deal of success with our GY-HM890 studio camera, alongside our production monitors, recorders and related studio components; the Bradley range adds into this a range of pan/tilt heads, integrated PTZ cameras and studio control products. This allows JVC to offer a full range of studio solutions, in both HD and 4K, including robotics systems alongside our existing products. We are very confident that the total solution will be of interest to a wide range of studio applications, from corporate and education through to full broadcast environments.
Bradley control solutions can also be IP-based, which is another key aspect we see from a studio infrastructure point of view. We have also recently introduced to the market a range of IP-based vision mixers, Streamstar, which in addition to accepting traditional SDI or HDMI inputs, also can accept a live stream directly from JVC cameras and deliver a live programme stream out. Streamstar can also fully control the setup of JVC cameras over IP, so we can see that the move towards IP studio infrastructure can be a practical reality for customers today. We expect to see further developments in this area over the course of 2016.
www.jvcpro.co.uk
This article is also available to read at BFV online here.
(JP)
Top Related Stories
Click here for the latest broadcast news stories.