Broadcast News
07/08/2019
dock10 Acquires 15 Sony HDC-3500 4K Cameras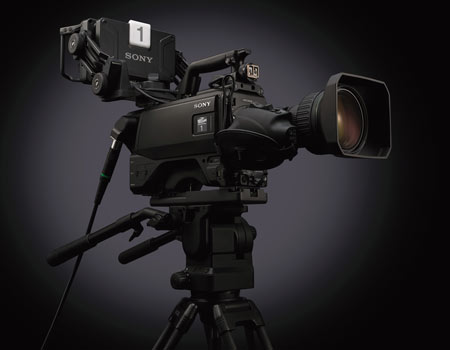 dock10 has acquired 15 Sony HDC-3500 4K cameras as it future-proofs its infrastructure for increased 4K/UHD output.
The investment, made through Sony Specialist Dealer, ES Broadcast, forms part of a £5 million technology investment plan to upgrade dock10 studios, post-production facilities, media storage platforms and the network that supports MediaCityUK.
As part of its ongoing commitment to investing in the UK's very best television studios and helping content creators optimise emerging technologies such as UHD and HDR, dock10 has selected the 4K Live Production system.
The HDC-3500 - launched at IBC 2018 - supports HD, HDR and 4K, as well as IP capabilities, bringing new levels of image quality, portability and creative flexibility to production environments. With a 2/3-inch 4K CMOS sensor with global shutter technology, the cameras empower broadcast and production facilities to deliver image quality in 4K at low noise, high sensitivity and High Dynamic Range.
The Sony cameras were chosen after a rigorous head-to-head assessment process, because of their superior picture quality, format flexibility and impressive imaging power. They will complement the existing suite of Sony BVM-HX310 series monitors used across the dock10 post-production and edit suites. They will also integrate seamlessly into the existing infrastructure to enable optimum workflow efficiency and unlock new possibilities in programme making through 4K/UHD and HDR output.
John O'Shaunessy, Head of Technology Operations at dock10, said: "In seven years since we opened dock10, we have grown into a thriving creative community and powerful regional cluster. Innovative technology has always been part of the fabric of our business and we continue to invest in solutions that will help our customers to explore new creative and commercial opportunities. We share with Sony a mutual commitment to empowering content creators to unleash their potential and our investment in cutting-edge UHD technologies will help our customers explore the latest possibilities in programme making."
The HDC-3500 cameras are being installed in summer 2019.
www.pro.sony.eu
Top Related Stories
Click here for the latest broadcast news stories.