Broadcast News
02/12/2015
Avid Everywhere Helps Workflow For 24-Hour News Channel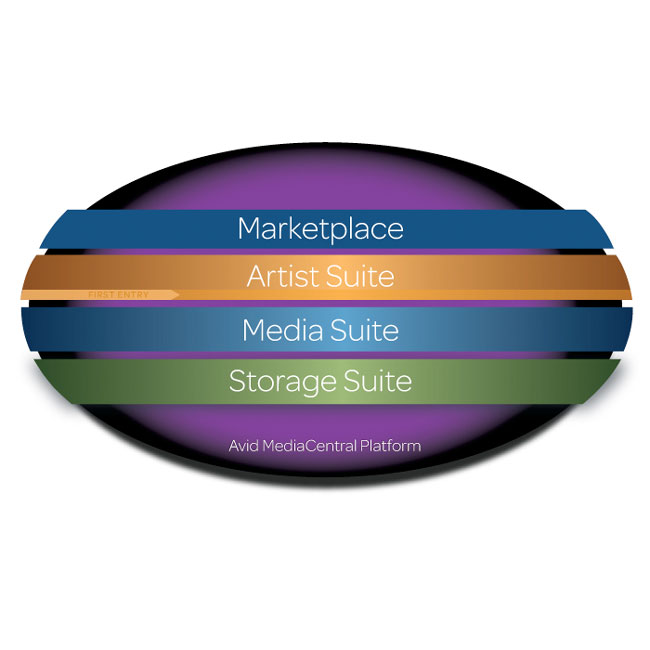 Avid has announced that CNN Indonesia has embraced Avid Everywhere to launch a 24-hour TV channel in less than a year. Built on the Avid MediaCentral Platform, the end-to-end workflow allows CNN indonesia to unite six remote broadcast bureaus, quickly produce content under tight deadlines, and accelerate the delivery of breaking news.
Tom Cordiner, vice president of International Sales, Avid, explained: "News organizations like CNN Indonesia face intense competition from other networks, so it's crucial to implement cutting-edge solutions that enable them to quickly produce and distribute breaking news to the widest possible audience. By leveraging the power of Avid Everywhere, CNN Indonesia reporters in the field can access media assets back at the station, create complete packages by mixing the remote media with footage shot on location, and send back completed news packages for others connected to the central storage system to leverage – greatly accelerating production."
Launched in August 2015, CNN Indonesia is a joint venture between Turner Broadcasting and Indonesia-based media group PT Trans Media Corporation. The entire broadcast network needed to be up and running within one year, and the deadline required close collaboration with Avid Global Services experts.
Johnny Yeung, technical director of PT Trans Media Corporation, said: "Avid offered a complete end-to-end turnkey solution with proven and trusted solutions which met the demanding needs of our news production and management. This saves a lot of time, and timeliness in our business makes all the difference between winning and losing. This is an achievement for us, and much credit goes to the hard work of Avid."
CNN Indonesia is made up of six remote bureaus in cities across Indonesia, in addition to the main facility in Jakarta. In order to unite the production teams, CNN Indonesia implemented advanced media management solutions from the Avid Media Suite. An iNEWS newsroom management system is at the core of news content creation and distribution at CNN Indonesia, providing journalists, field reports, producers, and editors, with instant access to moment-by-moment status information, feeds, stories, and rundowns.
Avid MediaCentral | UX, the cloud-based, web front-end to the Avid MediaCentral Platform, enables production teams in the field to access media, work on projects, and edit stories remotely using their laptops, tablets, and mobile devices. A centralised Interplay | Production media asset management system allows more than 100 reporters and producers spread across the country to collaborate, share media, and work on projects simultaneously. Media Composer | Cloud video editing software lets the remote bureaus retrieve data from the main facility in Jakarta, edit clips remotely, and send back completed news stories for broadcasting.
To store and archive the massive amount of media generated by the 24/7-production cycle, CNN Indonesia implemented cutting-edge media storage solutions from the Avid Storage Suite. All of their media is stored on a fully integrated and connected Avid shared storage system, enabling reporters, producers, and editors across the entire network to access, edit, and share media, regardless of their location.
www.avid.com
(JP)
Top Related Stories
Click here for the latest broadcast news stories.