Broadcast News
01/07/2015
Danmon Systems Group Completes Project For TV2 FYN-DENMARK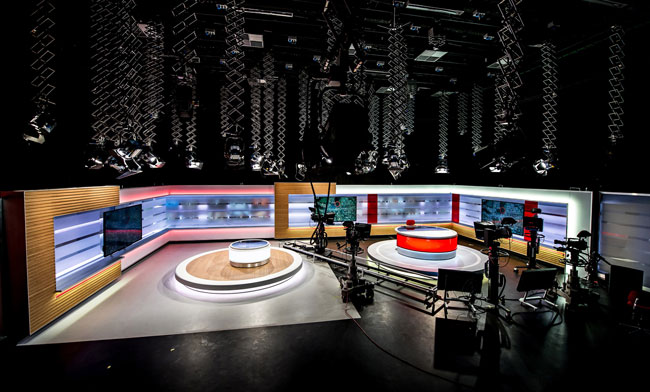 Danmon Systems Group has announced the completion of a project for Danish public service broadcaster, TV2 FYN-DENMARK.
The project centred on the delivery, installation and commissioning of a complete high-definition facility upgrade at the Danish broadcaster's studios in Odense, central Denmark. One of eight TV2 stations, TV2 FYN-DENMARK produces news and supporting programmes reflecting life in the island of Funen.
Technical Manager Ken Petersen said: "Danmon Systems Group was the logical partner for this project. Practically all television viewers in Europe now possess HD-capable displays so the time had clearly arrived for us to transmit in 1080i. Initiating an upgrade to HD was also a good way for the station to celebrate its 25th anniversary."
Danmon Systems Group Deputy Managing Director Peter Thomsen said: "This is the latest in a substantial number of broadcast facilities we have upgraded from standard-definition to high-definition. An important element of the project was that every aspect had to be accomplished while TV2 FYN-DENMARK was on air.
"We achieved this by working in close partnership with the channel's staff, including day to day co-ordination to ensure complete continuity of normal transmission. We additionally provided on-air support in the post-handover phase during which we also checked and tidied older parts of the channel's engineering infrastructure."
The HD facility upgrade includes a Snell high-definition router and vision mixer, Studer audio production desk, Miranda multiviewer and glue hardware plus a new reference sync system. The additional equipment is integrated with Mosart playout automation, which also controls TV2 FYN-DENMARK's robotic studio cameras.
Custom wiring was installed in the central apparatus room including cabling for the high-definition router.
www.danmonsystems.com
Top Related Stories
Click here for the latest broadcast news stories.