Broadcast News
30/06/2015
Vimond, iflix Establish Joint Development Centre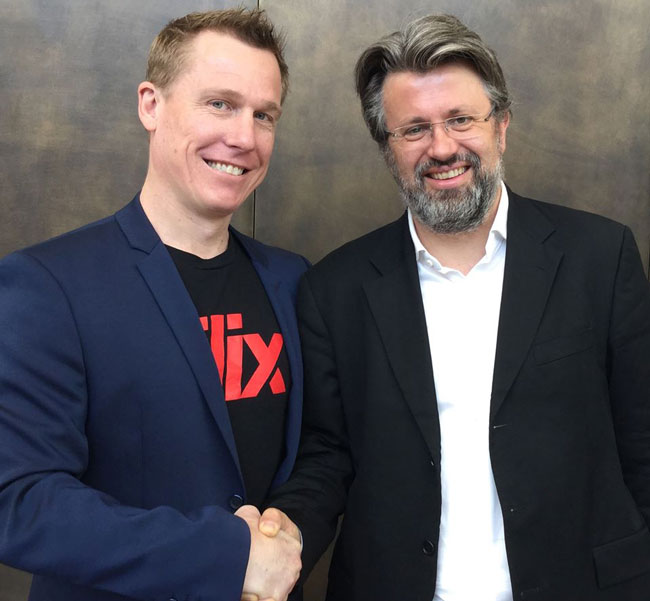 Vimond Media Solutions and iflix, Southeast Asia's Internet TV service, are to establish a jointly-operated development centre in Kuala Lumpur. The partnership will create innovations in OTT TV and break new ground in the way consumers watch television in a mobile-first environment.
iflix has installed the Vimond Platform to power its range of OTT services across the Southeast Asian region, reaching audiences in Thailand, the Philippines, Malaysia, Vietnam and Indonesia, with a potential market of half a billion people.
After successful launches in Malaysia and the Philippines, iflix will roll out the service to Thailand, Indonesia, and Vietnam during 2015, offering consumers more than 10,000 hours of U.S., Asian regional, and local TV shows and movies. The subscription model allows each user to access the service on five Internet capable devices such as mobile, tablet, computer, or television set, for viewing anywhere and at anytime.
The joint development centre will focus on creating innovative TV products for iflix's customer base, leveraging the scalability and adaptable modular nature of Vimond's Platform solution.
"Vimond is the ideal innovation partner for iflix. We have established a fantastic working synergy through launching our service and we look forward to developing that partnership further. The compatibility of our business cultures and ambitions to make a real impact in this industry was conducive towards a deeper collaboration to bring true innovation to this space," said Ash Crick, iflix Group CTO.
One of iflix's key requirements for the project was strong multi-language capabilities, and the ability to support multiple character sets including Chinese and Thai. The Vimond Platform allows iflix to run individual catalogues for each country and manage individual subtitling and audio requirements as part of the overall service management workflow. In addition, the Platform also provides comprehensive data on viewing patterns to allow iflix to tailor and adapt services for evolving audience needs.
Helge Høibraaten, CEO of Vimond Media Solutions, added: "I see the Vimond and iflix visions of the future as strongly aligned. By offering a premium TV experience at an affordable price to a young and diverse population, we can make a substantial difference, for the audiences and the industry. For us it is important to collect, embrace and nurture ideas from different markets and mindsets across the world in an industry that has both strong globalisation and localisation trends happening in parallel."
www.vimond.com
(JP)
Top Related Stories
Click here for the latest broadcast news stories.