Broadcast News
28/04/2015
RTP Deploys AVIWEST's DMNG PRO140 3G/4G Video Uplink System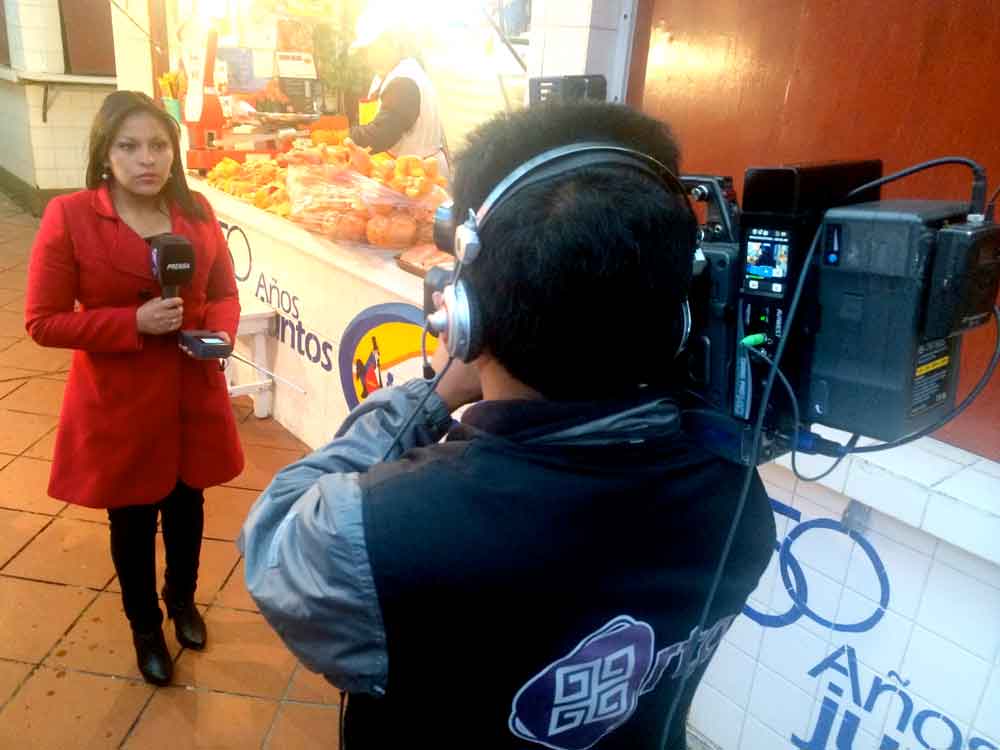 Radio Televisión Popular (RTP), a national TV network in Bolivia, has deployed AVIWEST's DMNG PRO140 3G/4G video uplink system to improve the delivery of live broadcast transmissions.
Technical support and distribution services for the project were provided by systems integrator Rios y Cia. Using AVIWEST's digital mobile newsgathering (DMNG) solution, RTP successfully broadcast live video coverage of the recent Bolivian elections from isolated geographical areas around the country to millions of viewers via 3G/4G networks. By eliminating the need for satellite-based solutions, AVIWEST's DMNG PRO140 significantly reduces RTP's operating expenses while providing superior signal quality at all times.
"In order to report on live news from around the world, we need a reliable solution," said Fernando Perez, general manager at RTP. "AVIWEST's DMNG PRO140 solves any bandwidth issues we might encounter in the field by automatically adapting to available network conditions, enabling us to stream live video with as little as 100 Kbps of bandwidth while still recording in HD."
RTP is utilizing the DMNG PRO140 units to deliver live news updates from various locations across Bolivia, with centralized reception headquarters in La Paz, Cochabamba, and Santa Cruz. As the TV network broadens its news coverage this year, the video uplink systems can easily be transported and used internationally.
AVIWEST's DMNG PRO140 is an ultra-compact, robust, and highly portable video uplink system that features up to six cellular connections, including four 3G/4G internal modems with high-efficiency antenna arrays, two USB interfaces, and a built-in Wi-Fi modem. Through an integrated H.264 video encoder and high-efficiency encoding software that dynamically adapts resolution to the available bandwidth, in real time, the unit enables RTP to stream live video in the best possible quality up to HD, with minimal delay.
www.aviwest.com
(CD)
Top Related Stories
Click here for the latest broadcast news stories.