Broadcast News
14/04/2015
Unravelling The Mystique Surrounding AC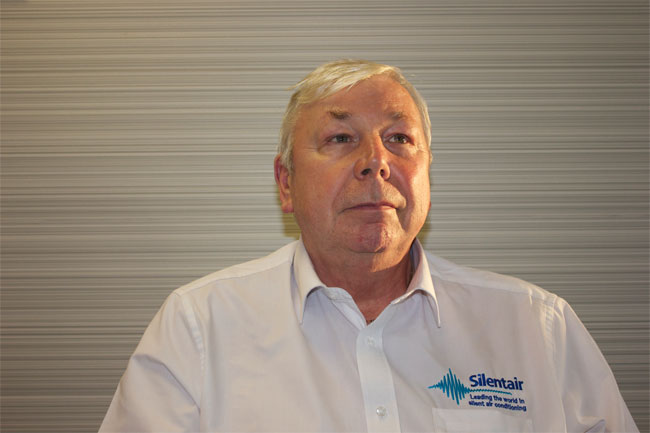 I thought this time we would look at air conditioning from a different point of view. There seems to be a lot of mystique about what AC can do and even more confusion about how it does what it does, writes Phil Gillatt, Technical Director, Silentair...
So let's start with the basics and we will explore other areas in the future. Traditionally most sound sensitive studios were cooled by using what's known as a Air Handler system, these were positioned outside the building away from the studio. These types of systems can be mechanically noisy and create high air movement noise, so to make them quieter, the sizes of the ducting is enlarged. This has the desired effect of reducing the speed of the air thereby reducing the air noise. If further noise reduction is required large silencers can be fitted to the ductwork, reducing noise levels even further. The simple rule is that to make the system quieter you needed to fit more silencers – in fact – the more silencers the better.
Some specialist studio designers even suggest making your own quiet AC using large ducting made out of MDF and acoustic foam and using even larger wooden type silencers which can be fitted around the outside of the studio.
So what are the problems with this type of system? Well it's quite expensive to manufacture/install the ducting and the system needs lots and lots of space; and I always think all of that duct space could be used to increase the internal size of the studio. This type of system also needs at least two very large grills through the walls or ceiling. Putting large holes for grills in studio walls is not good for sound isolation but great for creating draughts. Then there's all that extra space that's needed. To get the right amount of air blown through the increased sized ducts, the speed of the AC delivery fan must be increased, but the only way to do this is by increasing the size of the AC system. This may mean increasing the system size by as much as four times to get the right amount of air for the size of ducting, which means the operating costs goes straight through the roof.
Another important point to remember with these older existing systems is what type of refrigerant gas is being used. It's worth having a look on the identity plate on the outdoor unit right now. What you don't want to see is R22 refrigerant. This gas has been phased out and is not available at all. What is available, however, are replacement gasses which can be substituted for the R22 but, and it's a big but, most of them are a poor substitute and when fitted have a detrimental effect on the systems performance and its lifespan. It will, however, push things on for a bit if you can't afford a new system right now.
Of course you could always lease a brand new system from Silentair which will allow you to get rid of the draughts, remove the large grills, lower the sound levels and reduce the large electricity bills. I would, of course, say that wouldn't I! Of course when you have Silentair AC you would be able to charge more to hire out your 'Silentair Studio' to your new and existing clients because your studio will be the quietest in the area and at the same time the post production times are also reduced.
Incidentally, we offer a free help line on anything to do with air conditioning or ventilation. Why not drop us an e-mail with any questions and we will get back to you as soon as possible. Contact Silentair at
info@silentair.co.uk
.
The article is also available to read in
BFV online
.
(JP/MH)
Top Related Stories
Click here for the latest broadcast news stories.