Broadcast News
10/04/2015
Tightrope Media Systems To Introduce Cablecast 6.0 At NAB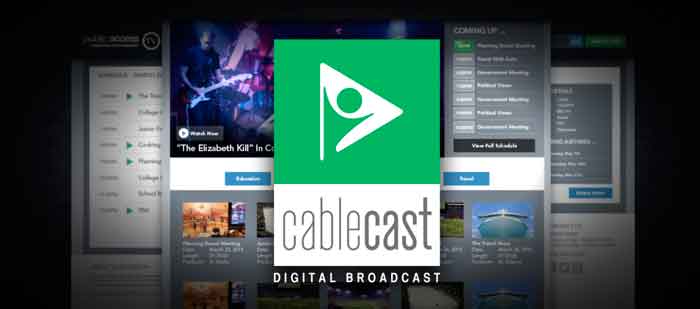 Tightrope Media Systems is to will introduce Cablecast 6.0, the next generation of its complete automation platform, at the 2015 NAB Show.
Cablecast continues to deliver the highest reliability and distinctively streamlined workflow for broadcasters who wish to connect quickly and easily with their viewers across all platforms. The latest release delivers the same cost-effective quality customers expect from Tightrope, but with a new, completely redesigned user interface and public-facing site for today's web-centric consumer.
The latest enhancements include a new public site design that addresses the changing ways that viewers consume Community TV content. The new public site, which represents the front end of the system for viewers, highlights live streaming and Video on Demand (VOD) programming, a display of the schedule including what program is live now and next to air, and automatically provides enhanced content search capability. Since Cablecast 6.0 supports Tightrope's Cablecast Reflect systems for live and VOD streaming, consumers can easily watch PEG channel content on tablets, smartphones and other mobile devices as well as desktops.
With Cablecast 6.0, Tightrope's Cablecast SX Series video servers now offer 1080p support and built-in cross conversion for increased HD/SD format flexibility. Users can load 1080p, 1080i, 720p or 480i content into the server and then play it out in any of those formats. Since content is often shot and edited in 1080p, this improvement will save customers the added step of format conversion—particularly useful when a station needs to bring video content to air immediately. Broadcasters can also mix files within the same frame rate family, such as 720p @ 59.94 fps and 1080i @ 29.97 fps.
The Cablecast 6.0 user interface for Community TV operators has been redesigned for improved multi-platform compatibility. The revamped user interface improves the speed and ease of program scheduling for users working in multi-channel environments. Undo/redo functionality has been added to the scheduling interface to streamline the process of building and changing playout schedules.
The Main Menu screen now includes a more advanced dashboard view of all upcoming programming. Countdown timers are also included so that operators always know what's happening on their channel. Additionally, the redesigned user interface supports a wide variety of browsers, enabling users to effectively control their station from their smartphone as well as their laptop. This is made possible by the new dynamic interface, which adjusts interface controls to fit screen size.
Tightrope Media Systems will unveil the Cablecast 6.0 software at the 2015 NAB Show at the Las Vegas Convention Center, taking place April 13-16. The company will exhibit at Booth C2613.
www.trms.com
(CD)
Top Related Stories
Click here for the latest broadcast news stories.