Broadcast News
05/02/2015
Suite TV Adapts Leader Test Instruments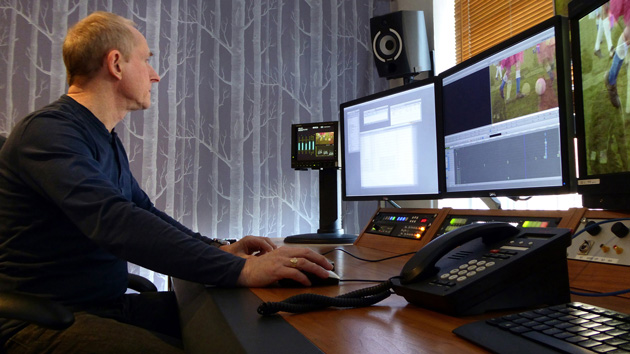 Soho-based post house Suite TV has equipped all seven of its online video edit suites with Leader test instruments.
"We have employed Leader equipment very successfully for many years, starting with an LV7700 rasterising test instrument in our engineering support room," said Jim Merrett, Chief Engineer at Suite TV. "Screen sizes in edit suites are getting larger so we decided to equip each suite with a compact test instrument which would take up less space than yet another large SVGA display.
"Leader multi-standard instruments in the LV538x series were the ideal choice both in terms of quality and size as well as providing all the features we need. They are also very cost-efficient as they can be specified with the options we need rather than additional features we would never use. Their integral 8.4 inch XGA screen allows very precise signal evaluation. We use the instruments to monitor incoming video and audio as well as the output from our Avid Media Composer editing systems.
"We encourage all editors to optimise their signal levels as part of the post production workflow rather than relying on a legaliser to bring non-compliant signals back into shape further downstream. The instruments are very easy to operate and have two inputs plus a switched output that feeds the audio monitor and the picture monitor. This gives editors the option of working in RGB or YPbPr to match their personal preference. Fast front-panel access is available to every parameter."
The sales were negotiated by Leader's UK master reseller, Thameside TV.
www.suitetv.com
www.leaderamerica.com
www.thameside.tv
(IT/CD)
Top Related Stories
Click here for the latest broadcast news stories.