Broadcast News
26/01/2015
Firmware Upgrade For Panasonic AJ-PX270 P2HD Handheld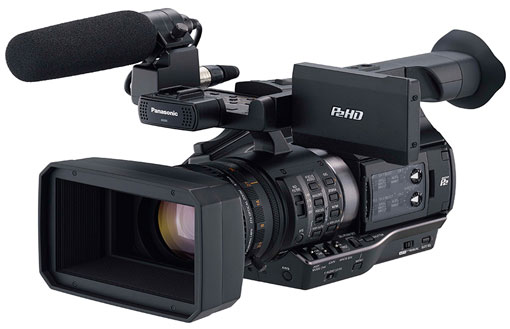 Panasonic has announced a free firmware upgrade for its popular AJ-PX270 P2HD handheld that incorporates a new codec (AVC-Intra Class200), full HD streaming and automatic content transfer, and new recording formats, all enhancing production and remote newsgathering.
The addition of the high-quality AVC-Intra Class200 codec (10bit, 4:2:2, bitrate approx 200Mbps) enables visually lossless recording at twice the bit rate of AVC-Intra Class100, delivering studio master quality for recording network-level programming and archiving.
Rob Tarrant, European Product Manager at Panasonic said: "AVC-Intra Class200 is ideal for field capture of content for film-outs; the higher recording quality greatly enhances colour correction processes, as well as green screen and compositing applications. With the additional AVC-Intra Class200 recording, the PX270 delivers the highest quality recording available in a handheld professional camcorder."
Network functionality is also bolstered with newly-added streaming, facilitating full HD output during recording. The implication for news gathering is that a breaking news event can be streamed to a broadcast station while acquisition is in progress in the field.
In addition, Panasonic has added the 'Rec during Uploading' function to the AJ-PX270 to allow automatic transfer of recorded contents to an FTP server, which means that recording is possible even while video content is being uploaded.
The firmware also supports a new iPad based P2 Remote Operation Panel (ROP) application, which enables wireless control of the PX270 camera settings (such as picture quality, zoom, focus and rec/stop operation) using an iPad. The P2 ROP App will be available free of charge at the Apple App Store.
The firmware upgrade supplements the AJ-PX270's already extensive recording formats with the addition of 1080/30p, 25p, 24p and native 1080 24PsF HD-SDI output, expanding production uses such as external recording and monitoring, as well as 720/30p, 25p, 24p, improving web production efficiencies. The upgrade also activates proxy editing on a web browser.
Click here for more information
Top Related Stories
Click here for the latest broadcast news stories.