Broadcast News
11/12/2014
Building A Flyaway Live Production Solution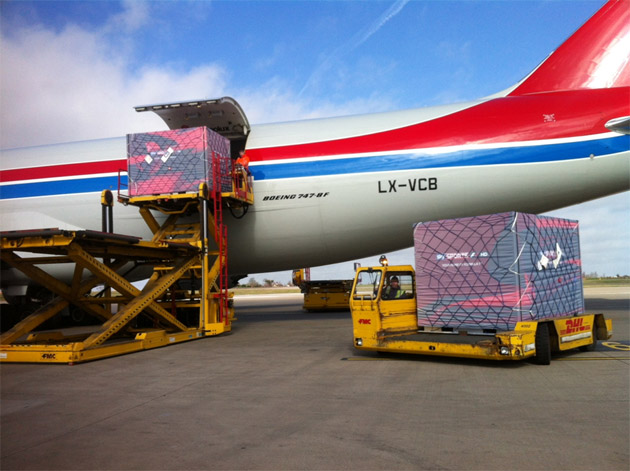 As broadcasters become increasingly reliant on live content as a way to win viewers, keep them engaged and fill airtime, there is a real push to reduce costs of capturing a live production, writes Kevin Moorhouse, COO at Gearhouse Broadcast.
This is particularly an issue in events that tour the world such as high-end motorsport, where crews and equipment can be on the road throughout the year going from race to race.
As a leading systems integrator, we have designed and built various flyaway solutions that offer trusted on site production facilities wherever they're shipped to, ensuring consistency of output across the season. However, with rising shipping costs, there's now a real need to reduce how much equipment and mobile infrastructure has to be transported.
At IBC2014, we announced OBPod, a new ultra-light and expandable flyaway live production solution.
Keeping the weight down to an absolute minimum has been key to our thinking, with every component, fixture and material used carefully selected to ensure it can still stand up to the rigours of shipping. We've also taken steps to reduce its on-site rigging and break-down times through pre-installing every element we can, to bring additional cost savings to clients.
It's made up of five separate pods, including a production gallery, EVS, audio, edit and MCR areas and for the first time, it has expandable sides, to create a larger, more flexible working environment within a TV compound. Using the industry-standard AMP air freight container size as a footprint to simplify the shipping admin, we've looked at every element that goes into OBPod. This means we can ensure we're delivering the lightest solution, yet at the same time not compromising on quality. Where our previous flyaway kit had a honeycomb casing, we've now opted for a lighter aluminium system.
One of the big savings we've made both in terms of weight and rigging time is by switching it to fibre connectivity between pods and external areas. This means that less cabling is required, speeding up rigging, and also benefitting from not having to freight heavier copper cable around the world. Even the Grass Valley NVISION 8500 Hybrid router was selected because of its relatively small footprint, as well as the fact that it offers HD, embedding, de-embedding and MADI I/O with fibre I/O.
We've also pre-installed the monitors, so they don't require flight cases to travel, which then need stowing on site, and there is a significant time-saving in not having to set them up and pack them away at each circuit.
With smart planning, the right materials and equipment and innovative integration it is possible to make considerable time and cost savings with a flyaway production solution. OBPod has been designed to enable broadcasters to deliver a consistent production to viewers, whatever the location. In addition it will save them a considerable amount of money on transportation through a reduction in weight, and time in terms of setting up and breaking down on site.
The article is also available to read in
BFV online
.
(IT/JP)
Top Related Stories
Click here for the latest broadcast news stories.