Broadcast News
10/12/2014
Aspen Media: Taking MADI Into 2015 And Beyond...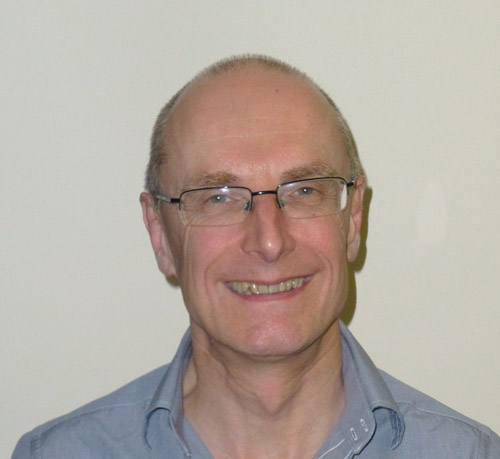 Aspen Media was founded in 1995 and has since risen to become an independent, professional audio supplier with clients including the BBC, ITV, Lime Pictures, Sony and Ericsson Television. The company is also UK and Ireland distributor for Delec, JLCooper, Jünger Audio, RTW and Stagetec.
BFV spoke to founder and Director Chris Collings at the close of another year...
BFV: Firstly, from your point of view, what are the advantages of using MADI over other protocols in the broadcast industry?
CC: There are a multitude of benefits to using MADI, but the primary ones are:
It's common as muck and cheap-as-chips! But to be serious, it's simply a very efficient, stable and easy to use method of transporting multiple channels of audio.
It's a mature technology that just works. With the swing towards IP for many audio and video transport tasks, there is still a lot to be said for a format that requires no additional configuration to extract one or 64 channels from the cable or fibre once it's connected to the receiving device.
The majority of audio and video manufacturers now have MADI ports available for major system components such as their mixers and routers, plus there is a wide choice of MADI interfaces, converters, distributors, fixers and joiners which will solve virtually all the problems or tasks for which you wish to use MADI.
Connections use standard, commonly available coaxial cable with BNC connectors for copper connections or SC or LC connectors when using multi-mode or single-mode fibres. What's not to like?
Have there been many changes or improvements in the MADI standard over the past year, and how has Aspen responded to this?
There have been no significant changes to the MADI standard for over 10 years, which is a large part of the appeal of the format. There's no uncertainty about whether you are version 3.6 compatible or version 4.8 compatible.
The only change has been the addition of network style twisted pair and RJ45 cabling to transport MADI, but from our experience so far, this has gained little momentum other than providing proprietary connections between units from the same manufacturer. Time will tell whether this transfers to the mainstream use of MADI where naturally interoperability is key.
Aspen is known for its work with DirectOut Technologies. How does that relationship benefit the company? What advances have been made by DirectOut throughout 2014?
Aside from the obvious commercial one, the benefits to Aspen Media of the relationship with DirectOut are considerable. Possibly the most significant is DirectOut's complete understanding of the importance of making the customer smile and that this isn't just about manufacturing useful, well-designed and reliable products. For DirectOut this extends across all its activities from responding promptly to technical or operational queries and problems; delivering products on-time; helping resolve problems that involve DirectOut products, whatever the cause; the examples go on and on.
From our point of view, one of the key benefits is that the range not only includes extremely popular and successful mainstream products, but also a stack of simple problem solvers and fixers. Although these are not huge sellers, they ensure customers keep returning to the range, as they can be reasonably sure that DirectOut will have a solution – whatever the problem.
And, if one doesn't exist, DirectOut has been known to make one – quickly. Just such an example was the EXBOX.BLDS, which was the result of a plea from a touring PA company for a device that would switch seamlessly between two backing-track playback systems, should one fall over. Many aging teenyboppers will never appreciate how a small green box with a pair of fibre ports kept the show rolling while they danced in the aisles. It is this agility and understanding of the customer's needs that makes DirectOut a pleasure to represent and makes a significant contribution to the success of its products.
Possibly the most important of the developments from DirectOut over the last year has been the adoption of the Ravenna audio over IP protocol and the introduction of a router/bridge between Ravenna and MADI. Interestingly many see the question of IP or MADI as a black and white, either/or choice, whereas we and DirectOut see the two as complimentary; the choice determined more by the capability of the formats and their appropriateness for the task, than a battle that has to be won by either. Savvy users will make best use of both and develop their toolkit and expertise for both formats.
By far the most popular introduction has undoubtedly been the long awaited ANNA-LISA handheld MADI analyser. From the level of enquiries and orders we've had for this recently announced product, we expect it to become a standard requirement in every sound engineer's toolbox.
Another less dramatic but possibly more immediately useful development was the introduction of routing to all the DirectOut format converters. This has been adopted in many ways. Some use this dynamically, writing their own control application so they can control the routing as part of a wider system; some set it at the time of install and leave it and others aren't even bothered about the fact that the rather dull box that sits at the edges of their system quietly converting to and from analogue or AES is in fact also a highly versatile router.
But this is an example of why users keep returning to DirectOut, in that this useful functionality was added via a firmware upgrade and made available at no extra cost to existing owners – immediately adding new value and benefit to an existing asset.
A further 2014 development was the standardisation on dual MADI ports for all converters. These are either BNC and fibre or dual fibre. This brought a corresponding expansion to the internal routing capacity and the option to configure the two ports as dual redundant, such that with two connections between devices, if one is broken, operation will automatically and seamlessly switch to the other.
Recently having identified the benefits of employing MADI to reduce the install costs of a new OB truck, CTV Outside Broadcast worked directly with DirectOut to design a new MADI monitoring unit christened KYRA. KYRA squeezes four stereo monitor mixers and a pair of speakers into 1u, a stack of which were installed in the new truck, one at each operator position. This gives them control over the mix of channels heard from the built-in speakers, headphones or external speakers.
Aspen seems to be continually expanding its portfolio. Is it possible to take on too much, or do you see growth in distribution continuing for the foreseeable future?
Yes, taking on too much is always something to watch for. But we're fortunate to have suppliers with largely complementary products – they're all audio manufacturers for one thing. But also we have two that are currently focussed on the need for loudness monitoring and processing in broadcast; another two that are involved in comms; three that manufacture components for large media infrastructure systems; and so on.
There are certainly markets where the role and benefits of the distributor are now less obvious, but we are fortunate that Aspen Media is still able to deliver real benefits to both our customers and our suppliers.
Finally, what does 2015 hold for the business?
The exciting news, hot off the press is that we're expanding the portfolio with a new line early in the New Year, which we'll be showing for the first time at BVE in February.
We expect this to give us a broader customer base in Broadcast and the opportunity to expand further into other sectors of the pro-audio and AV business. Watch this space!
The article is also available to read in
BFV online
.
(IT/JP)
Top Related Stories
Click here for the latest broadcast news stories.