Broadcast News
28/10/2014
TheStream.tv Selects TVUPack On Location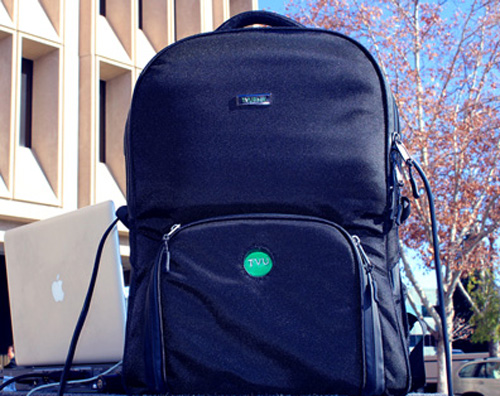 Hollywood production studio TheStream.tv has deployed TVUPack mobile IP video transmission solutions to deliver live HD video from on-location.
TheStream.tv creates and distributes live and on-demand interactive entertainment via its website, YouTube, and other online video streaming platforms.
The company has made a decision to focus on airing a greater amount of live programming tied to events important to their target audience.
"We have a production facility in Hollywood that enables us to produce content that rivals what you see from over the air broadcasters. However, we were tethered to the studio if we wanted to go live, which limited us in some of the shows we wanted to do. Often times going live from on-location meant a costly or a complicated setup for our camera crews and it just wasn't worth it," said Susan Wrenn, CEO and managing partner, theStream.tv.
With its ability to stream HD-quality video over multiple cellular, Wifi, and Ethernet connections, TVUPack enabled TheStream.tv to go live from on-location.
"The TVUPack was an intriguing solution to us because we needed a video streaming solution that was portable and, perhaps of greater significance, reliable – and would let us go live from anywhere, regardless of whether or not we had access to a hard wired Internet connection," explained Wrenn. "We can now be live and on location every day. We can share the events that our viewers wish they could attend, and TVUPack has allowed us to do that. The TVUPack has been a game changer for us. Not only has it allowed us to go live more frequently, but we are also able to be more creative in the types of content we are able to show our viewers. With TVUPack, the sky is the limit."
www.tvupack.com
(IT/JP)
Top Related Stories
Click here for the latest broadcast news stories.