Broadcast News
24/03/2015
TVU Demos Latest Enhancements At NAB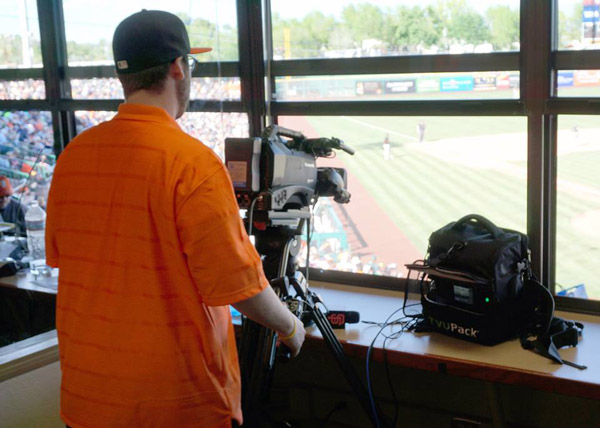 TVU Networks is to demo the latest software updates to its TVUPack mobile IP news-gathering solutions and TVU Grid IP video switching, routing and distribution solutions at NAB 2015.
TVUPack version 5.5 features integrated MIMO MESH and real-time full HD error free video transfer. TVU Grid version 3.0 features lower latency performance and an updated user interface.
TVU is also introducing its new TVU Booking Service, designed to work with both TVUPack and TVU Grid, adding automated booking and scheduling using a web interface. TVU will be demoing on booth #SU3605.
"We have regular dialogue with our customers to understand their needs, which allow us to develop robust IP video management and transmission solutions that meet those needs. With the introduction of TVUPack 5.5 and TVU Grid 3.0, our customers will be able to take advantage of product enhancements and tools designed to make video transmission even more dependable and the scheduling of video content transmission easier. We look forward to demonstrating the next wave of TVU innovations along with a number of other new solutions at NAB 2015," said Paul Shen, CEO, TVU Networks.
New features include:
• TVUPack now offers an integrated MIMO MESH radio that can be used in conjunction with cellular, Ethernet and WiFi connections. When connected to a MIMO Microwave MESH network, TVUPack delivers greater transmission resiliency.
• A new download functionality delivers a flexible option for multimedia journalists. TVUPack delivers an HD quality error-free video clip in real-time without requiring delay until the clip is fully recorded.
• TVU has also announced enhanced functionality for the TVU Social platform, enabling field crews to post still images from the TVUPack transmission directly to Facebook.
• The upgrade includes a second available channel for TVUPack receivers, ensuring that TVU receivers can input live streams from two TVUPack transmitters simultaneously.
TVU Grid version 3.0 includes the introduction of performance enhancements to distribute video at lower latency settings, including sub-second latency. Grid 3.0 also features an updated user interface.
TVU has announced its new TVU Booking Service, an integrated booking and scheduling solution designed to help broadcasters manage multiple streams within their IP video workflow. The TVU Booking Service delivers an integrated management system that allows stations to manage and control transmissions for both TVUPack and TVU Grid across all units. Using a Web-based interface, the TVU Booking System delivers user management from any location.
www.tvunetworks.com
(IT/MH)
Top Related Stories
Click here for the latest broadcast news stories.