Broadcast News
02/12/2014
New Orleans Pelicans Deploy TVU Pack IP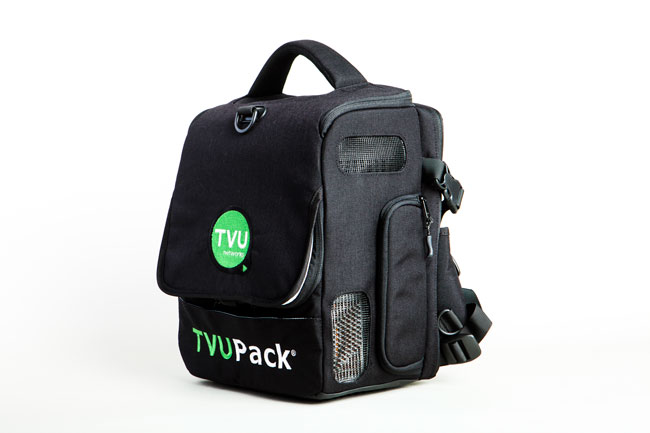 The NBA's New Orleans Pelicans have deployed TVUPack live mobile IP and TVU Grid IP video solutions to expand live video capabilities.
For the 2014 season, the Pelicans sought a solution to better engage fans through live video content and increase the franchise's exposure in local media by providing broadcast stations and online outlets with ready-to-air live video feeds.
As part of the team's expanded live video production setup the Pelicans deployed a TVUPack live mobile video transmitter to transmit live video from games, practices and other live team-related events.
The Pelicans also deployed TVU Grid, a live IP-based video distribution solution. With the TVU Grid Transceiver, the Pelicans have a direct connection with five local television stations as well as the largest online newspaper in New Orleans.
"We stream every open press availability including practices, and pregame or postgame interviews with Coach Monty Williams live via the TVUPack to our TVU Grid Transceiver that is based in our production facility. We then push the live video content out from the transceiver to the local news organizations we regularly work with," said Doug Tatum, Executive Director of Digital Media, New Orleans Pelicans.
"We have connected our TVU Grid Transceiver with our live streaming gear, so we can still stream video from the TVUPack live directly on our Web site. TVU has helped us get video content to the TV stations and other news outlets that cover us, and it's giving us a live Web streaming solution that's much more reliable than the old system we used."
The TVUPack family of solutions has been used to deliver live HD footage of a number of events around the world including the 2010 World Cup, the London Summer Games, U.S. presidential elections, Hurricane Sandy, the 2013 Papal conclave, the Sochi Winter Olympics, and the 2014 FIFA World Cup.
www.tvunetworks.com
(IT/JP)
Top Related Stories
Click here for the latest broadcast news stories.