Broadcast News
09/09/2014
Arqiva Finds PROVYS Supreme...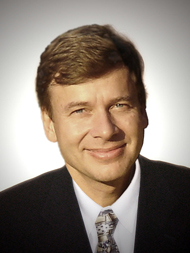 Located amid the greenery just beyond North-West London, Arqiva supplies broadcast distribution and media services to hundreds of media companies globally. By Martin Junek, Commercial Director at PROVYS.
Playing out over a hundred television channels at any one time, and having doubled playout capacity over the past year, Arqiva requires the most up-to-date, powerful, sophisticated Media Asset Management (MAM) system on the market today. One of the most important elements of MAM is asset tracking, and PROVYS has been chosen to provide the complex software solution for their long-standing clients' current and future needs.
The ultimate goal for Arqiva to achieve is to have clear and orderly information concerning thousands of media assets stored on over two hundred of their servers, and their readiness for playout. In particular, Arqiva requires a simple visual traffic light control system displaying the real-time status of every single media asset. The red, amber and green icons indicate 'missing', 'available' and 'TX-ready' respectively. This concept goes even deeper as each media asset contains within it a subset of essences (video, various audio tracks, various subtitles, etc.) and each of these essences must also be monitored using the traffic light system.
Some of the principal reasons for choosing Provys were:
- There is a huge volume of new material transmitted every day and Arqiva needs to be able to forecast the volume of media processing required for each day in order to manage capacity effectively. Provys satisfies this requirement
- Provys's Media Asset Tracking facility allows full display of the current status, enabling timely follow-up of missing assets to ensure no last minute issues
- Regular reporting back to Arqiva's clients regarding all stages of the planning and playout of the respective media
- Provys smoothly facilitates all necessary content processing activities such as transcoding and quality control (including buffers and queues), together with all associated workflows
- Seamless integration with all other systems used in Arqiva
In a superior way to other broadcast management systems, Provys practises non-stop automatic proactive scanning of all in-house servers, including ingest, archive and playout servers, in order to gather real time data on the status of all media for use by the operations team. In addition, Provys also scans all related remote ftp servers, belonging to advertising agencies and other content providers. The development of these interfaces was the result of joint cooperation between the Provys team and Arqiva's engineering team who are deeply immersed in all the complexities of their IT platform. Successful integration with systems used across the playout estate can serve as an example of this cooperation.
The Media Asset Tracking solution also brings with it additional functionalities. Principal among these is Volumetrics, through which analysis of their different storage devices is achieved. Provys monitors media volumes on servers protecting them from over-capacity and potential loss of data. It also provides statistics on volumes by client, by channel or by asset category.
A further functionality which was particularly appreciated by Arqiva's engineers was the surprisingly positive effect on their disaster recovery exercises. In particular, they were very happy to know exactly what content was available and where it was located.
Sometimes broadcasters feel they need more sophisticated Media Asset Management, whereas Media Asset Tracking based on a solid broadcast management platform, such as Provys, can be a more economical solution.
Read the article in BFV
online
.
(IT/CD)
Top Related Stories
Click here for the latest broadcast news stories.