Broadcast News
23/07/2014
SMPTE To Lead IBC2014 Sessions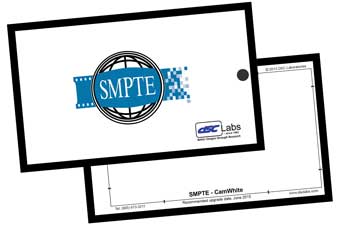 SMPTE members are to lead a range of sessions at this year's IBC show in Amsterdam.
On offer will be 'Laser Projectors Part 1: Seeing is Believing' and 'Laser Projectors Part 2: Is the Devil in the Details?' as part of the IBC Big Screen Experience.
Produced and chaired by Peter Ludé, past president of SMPTE, the session will "address the impact of laser projection technology on digital cinema and provide a look at breathtaking images shown on the Big Screen Experience's 6-Primary laser projection system from Christie."
SMPTE will also co-produce 'Go With UHD-1, or Wait for UHD-2?' as part of the IBC Technical Stream. The session will see Dr. Hans Hoffmann, past SMPTE standards vice president, and Howard Lukk, a SMPTE standards director, hold a conversation with players in this space to explore strategies and standards for content creation and delivery to the home.
Additional sessions with SMPTE members include 'Trifocal Camera Systems' as part of the IBC Big Screen Experience; and 'Movie-making in the Matrix', presented by SMPTE Governor Richard Welsh, who will join fellow experts in examining virtualized movie production.
SMPTE will also present 'EDCF Global D-Cinema Update', in which a SMPTE panelists — including Governor Angelo D'Alessio — will bring attendees up to speed on the latest business and technology developments in digital cinema.
SMPTE is once again supporting IBC's Rising Stars program, which offers conference sessions tailored to tackle the topics most important to young professionals. The program gives new entrants to the industry the opportunity to meet industry players across a series of sessions and events.
SMPTE IBC2014 Announcements
The SMPTE 2015 Forum in Berlin, produced in collaboration with FKTG, has been officially confirmed, and details will be announced at IBC2014. The conference will explore the "old" and the "new" in the context of the technology required to deliver entertainment experiences over the Web.
The two-day event at Fraunhofer Institute for Open Communication Systems (FOKUS) will provide fresh perspectives to help engineers, creatives, and researchers understand the technical trends that drive the future of media over the Internet.
SMPTE representatives will also provide information about the 2015 HPA Technical Retreat, scheduled for February 9-13, 2015, at the Hyatt Regency Indian Wells in Indian Wells, California. Registration is open for the SMPTE 2014 Annual Technical Conference & Exhibition (SMPTE 2014), which will take place Oct. 20-23 in Hollywood, California. Further details on presentations and speakers will be announced during IBC2014.
"The IBC2014 show comes at an exciting time for SMPTE," said Barbara H. Lange, Executive Director of SMPTE. "We look forward to highlighting recent developments not only in our education and standards work, but also in our expansion as an organization to support both the technical and creative communities dedicated to moving imagery.
"We're particularly excited about our consolidation with the Hollywood Post Alliance, which brings to SMPTE the voice of a strong creative community, as well as the enormous popularity and importance of SMPTE members' research in key areas driving our industry forward.
"We are confident that, whether new to the industry or an experienced expert, any visitor to the SMPTE stand or attendee at our technical conference sessions will find it an engaging and worthwhile experience."
www.smpte.org/join
(IT/JP)
Top Related Stories
Click here for the latest broadcast news stories.