Broadcast News
03/07/2014
Panasonic Launches AVCCAM Warranty Extension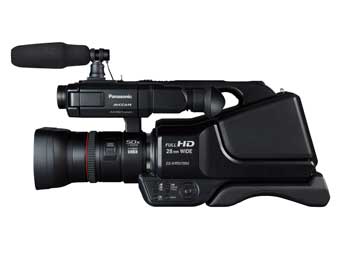 Panasonic has revealed the launch of a new two-year warranty extension for AVCCAM camera recorder models.
Standard warranty period applied to AVCCAM camera recorders is three years, calculated from the day of purchase by the first customer.
From July 2014 onwards, the company is offering the chance to purchase an extended warranty period of additional two years, based on the following conditions.
1) SELECTED PRODUCTS
AG-AC8 series, AG-AC90 series, AG-AF101 series, AG-AC160 series, AG-AC130 series, AG-HMC151 series, AG-HMC41 series & AG-HMC81 series.
2) WARRANTY PERIOD
Three years (total warranty period extended to five years).
The warranty extension can be purchased as long as the standard warranty period has not expired.
3) MODEL NAME & RRP
• AG-AC8E5YWP - for AG-AC8 series - £82,81
• AG-AC90E5YWP - for AG-AC90 series - £82,81
• AG-AF101E5YWP - for AG-AF101 series - £207,02
• AG-AC160AE5YWP - for AG-AC160 series - £165,62
• AG-AC130AE5YWP - for AG-AC130 series - £165,62
• AG-HMC151E5YWP - for AG-HMC151 series - £165,62
• AG-HMC41E5WP - for AG-HMC41 series - £124,21
• AG-HMC81E5YWP - for AG-HMC81 series - £124,21
business.panasonic.co.uk
(IT/JP)
Top Related Stories
Click here for the latest broadcast news stories.