Broadcast News
30/05/2014
OU And Pinewood Unveil Partnership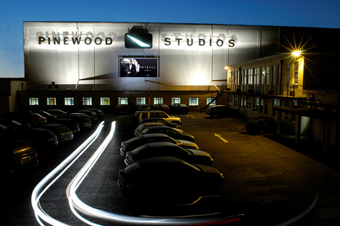 The Open University and Pinewood Studios have announced they will work together to produce a free online course for people who are interested in pursuing a commercial career in the film industry.
The new partnership was unveiled today at The Technology Innovators Forum in Qingdao, China. The two parties have agreed to work together on the online course, which will explore the creative processes and business skills required when making movies.
The course will launch on FutureLearn.com, the Open University-backed platform for free online courses. It will focus on the business aspect of the film industry, offering learners the opportunity to find out more about the commercial aspects of the film industry.
Vice-Chancellor of The Open University, Martin Bean, said: "Like The Open University, Pinewood Studios is a household name and they've been responsible for some of the biggest smash-hit movies over the whole history of cinema. By combining this with our experience of delivering a first-class student experience at the OU, we can come up with something really special. This course will not just offer a window into an industry which fascinates so many, but through FutureLearn's global platform will actually help equip people across the world with some of the skills they need to succeed in the creative industry sector."
Ivan Dunleavy, Chief Executive Officer of Pinewood Shepperton plc said: "At Pinewood we pride ourselves not just on our history, but on the way we have stayed at the cutting edge of our sector. In addition to investing in our world leading studio facilities we are committed in investing in people and providing opportunities for all to work in one of the most exciting and vibrant sectors of the economy – the film industry. This course will do just that, further taking the Pinewood brand globally and providing valuable insights to anyone who would like to work in the creative sector. We are delighted to be partnering with a University that has such a strong track record of developing new and emerging technologies to engage with students."
www.pinewoodgroup.com
www.futurelearn.com
(IT)
Top Related Stories
Click here for the latest broadcast news stories.