Broadcast News
11/02/2014
BBC Trust To Review UK Radio Services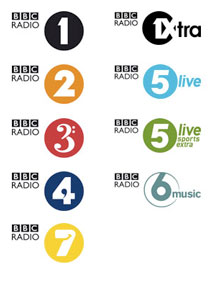 The BBC Trust is to review the performance of all of the BBC's UK network music and speech radio services in 2014/15.
The Trust will conduct two reviews; one looking at all BBC music radio stations and the other examining all BBC speech radio stations in the round.
"The reviews will assess the performance of each radio station against the requirements of its service licence, looking at listenership, quality, distinctiveness and value for money," a statement from the trust said.
The first will begin in May and cover the BBC's music radio services: Radio 1, 1Xtra, Radio 2, 6Music, Radio 3 and Asian Network.
The second review will begin in the summer and will cover speech radio: Radio 4, 4Extra, 5live and 5live Sports Extra.
Public consultations will be held when the reviews launch, to gather the views of licence fee payers on BBC Radio, and audience research will also be carried out.
David Liddiment, BBC Trustee and Chair of the Trust's Audiences and Performance Committee, said: "The BBC was built on the foundations of its radio service 90 years ago and as the latest RAJARs show, they continue to be immensely popular stations, bringing the highest quality news, current affairs, music and entertainment into the homes of millions. Our service reviews are firmly rooted in what audiences tell us - we'll take an in-depth look at how BBC radio is performing and where improvements are needed as we continue to drive up quality and serve those audiences even better."
The terms of reference for each review will be published when the reviews launch. The reviews will conclude in spring/summer 2015.
www.bbc.co.uk/bbctrust
(IT/CD)
Top Related Stories
Click here for the latest broadcast news stories.