Broadcast News
05/02/2014
UK Creative Industries Generate £71.4 bn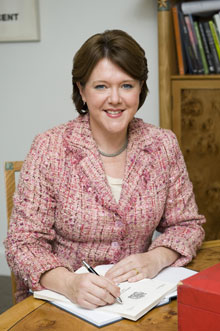 The UK's creative industries contribute £71.4bn a year to the UK Economy, according to the Department for Culture Media & Sport (DCMS).
The government has said the Creative Economy accounted for 2.55 million jobs in 2012, or one in every 12 jobs in the UK.
Gross Value Add (GVA) of the Creative Industries was £71.4bn in 2012, accounting for 5.2% of the UK Economy. GVA of the Creative Industries has increased by 15.6% since 2008, according to the government.
Culture Secretary Maria Miller said: "Culture matters. That's why it holds a unique place in our hearts. It has a central place in shaping our national identity, and has an enormous impact on our global standing – our reputation as a place worth doing business with; our reputation as a place worth visiting; and our reputation as a place worth experiencing culture in its many varied forms. The reputation of UK culture equips us with a level of trust, soft power and influence to which other major countries can only aspire.
"It is our culture that underpins our creativity and our creativity which yields the results, which might well be technological developments, but can also make our hearts sing. 1.68 million people work in the UK's creative industries. These people contribute to a sector worth more than £70 billion last year and which grew faster than any other sector in the economy."
The DCMS report follows the launch of business lobby group the CBI's Creative Nation strategy, which begins by saying: "The creative industries are a central part of the UK's global appeal and underpin a thriving creative economy. The UK has the potential to cement our position as the world's leading creative hub provided we take steps now to build on existing progress and ensure that all underlying industries involved have the foundations in place for long–term success."
Tate Director Nicholas Serota said: "Maria Miller's belief that the arts enhance our understanding of ourselves, each other and the world at large is a welcome recognition of the central role that the arts now play in contemporary British life. She also makes a powerful argument for the arts to be an important part of a child's education alongside English, maths, history and science."
Creative Skillset's Chair Stewart Till commented: "We have always known the considerable and real contribution the Creative Industries make to the UK economy. Yesterday's report confirms this. At Creative Skillset we ensure world class training and development opportunities are available to individuals who aspire to work in the industry."
Top Related Stories
Click here for the latest broadcast news stories.