Broadcast News
18/12/2013
Broadcast Systems Integration In The Multimedia Age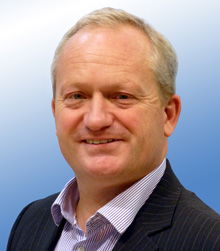 While keeping up to date with the latest developments in integration solutions continues to prove a challenge, future-proofing is more important than ever, writes Tim Felstead, ATG Broadcast Head of Sales and Marketing.
Broadcast systems integrators perform two key roles. The first is to keep abreast of advances in technology that will deliver the greatest possible reliability, flexibility, expandability and cost-efficience. The second is to manage risk by anticipating market conditions over the lifetime of any new system.
Who, for example, would today invest in a tape-based system given the near universal adoption of file-based content capture, post-production, archiving and networking?
How do SI customers ensure innovation yet avoid dead-end avenues of technology? How do they identify systems that will still be state-of-the-art in five years time without being 'bleeding' edge today? How do they transform their operating structures in response to external market? And technical pressures without bringing their own operations to a standstill?
Risk Avoidance
The predominant demand on almost every television channel is to maximise viewing figures and income. Engineering risk differs between live channels, non-live stored-content providers and the live-plus-catch-up programme providers who offer both types of content. Live channels have the element of timeliness but the stress imposed but all its constraints and needs. Stored-content providers need to ensure controlled access, the maximum possible content availability, the widest possible geographical access, and efficient management of content rights. Broadcast and internet-media infrastructure centres increasingly on software. Systems integrators need to have a high degree of competence in system configuration, including the capacity to write software. It is easier to teach IT skills to a broadcast engineer than to teach a computer specialist about the vagaries of live content synchronisation and media workflows.
A wide range of broadcast industry needs will keep the requirement for media specialists for several decades to come. The industry already has specialist IT subsystem vendors and manufacturers.
The Need For Trust
Trust is perhaps the most important element in a risk sharing or moderating relationship between media customer and systems integrator. However, buying the same technology generally tends to bring the same results or same choices for the simple reason that comfortable familiarity does not push the envelope. That said, persuading a customer to spend money in the fiery boundary between traditional broadcast solutions and IT-based innovation is no easy task.
The only way to attack this issue is to talk through and understand issues jointly before a project is scoped. This can be separated into a 'consulting' phase and an 'implementation' phase, but the real answer is in open dialog during the early days of a developmental project.
Trust can then be established on a project-by-project basis with the balance to innovation suiting the customers own risk profile.
Read the article in the online edition
here
.
(IT/JP)
Top Related Stories
Click here for the latest broadcast news stories.