Broadcast News
09/12/2019
Broadcast Solutions Reports Successful Broadcast Innovation Day 2019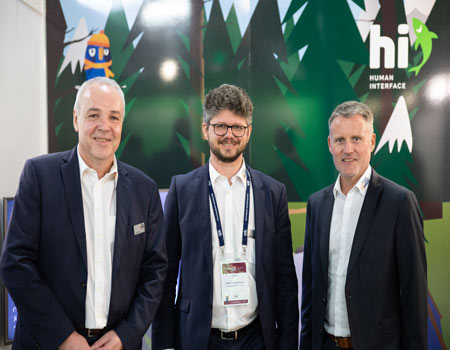 Broadcast Solutions GmbH has announced a very positive balance of their Broadcast Innovation Day 2019.
On 28 November 2019, the system integrator invited the broadcast community to this one-day event at their headquarters in Bingen, Germany. With around 350 participants from 30 countries, more visitors than ever before came to Bingen and turned the event into an international industry meeting.
Stefan Breder, CEO at Broadcast Solutions GmbH, commented: "We invented the Broadcast Innovation Days as a series of events years ago, and they have increasingly developed into a meeting place for the international broadcast industry. This year's edition has been the highlight so far. As an international company, it is extremely important for us to show our innovation leadership and attract international visitors to Bingen. The compact size and the direct contact to and between the visitors make up the charm of the Broadcast Innovation Day. Nowhere else in Europe can you see so many broadcast projects under construction or completed in one place. With discussions and personal conversations going along the Broadcast Innovation Day we offer knowledge transfer for the industry – a further important aspect that we want to promote with the event series. The enormous response shows that we are on the right track with this approach."
www.broadcast-solutions.de
Top Related Stories
Click here for the latest broadcast news stories.