Broadcast News
09/08/2013
Looking Ahead To IBC2013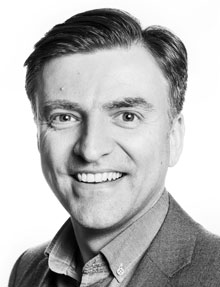 Duncan Payne, Sales Manager at WTS, dissects this year's pre-IBC announcements and looks ahead to a show that is set to be 4K focussed...
Sony's PMW-400 looks likely to be the big draw on the Sony stand, if for no other reason than there isn't much else that has been announced yet. Revealed at NAB in April, it has the 50Mb recording of the PMW-500, and with the three x 2/3" CMOS sensors, it should prove popular. It is not replacing the PMW-500 though, and this remains a popular camera, primarily because it uses CCD technology. There are bound to be more announcements, particularly around 4K, but at the time of writing the jungle drums have been quiet.
Interest seems to be picking up on the F-series after a bit of a lull. I'm sure Sony's 0% finance offer is helping stimulate demand, judging by the recent deals we've seen at WTS, but the offer ends well before we all get to Amsterdam.
Panasonic has done well with their new studio cameras in Europe, but not as well in the UK. With demo units now available, the AK-HC3500 camera looks like an interesting proposition so things may change. Watch this space for exciting news on these products. The challenge for Panasonic is to make headway into a market so dominated by Sony's ubiquitous HDC camera channel.
IBC also sees the launch of Panasonic's new PX-5000 shoulder mount camcorder, which is capable of shooting in an amazing range of bit-rates from 6MB to as high as 200MB. There are also new developments in their multi-camera range, which we've found to be very popular since our recently-signed reseller agreement.
The announcements from NewTek around their TriCaster system will be interesting, as this technology remains the leading live production tool and there are exciting advances rumoured. NewTek seem keen to assist first-time entrants into live production and streaming, and their entry level TriCaster 40 v2 will have some additional professional features previously only available on their larger models. The 455 and 8000 are proving increasingly popular, judging by how quickly our Soho-based demonstration day filled up recently. We are planning further TriCaster days following IBC to educate current and prospective clients on this great technology.
NewTek is also pushing strongly into live sports replay and slow-motion functionality with their 3Play units and, at a price-point way below the level of the market leader, it may be a tipping point. Newtek is keen to highlight that their system can be run alongside the ever-present EVS slow-motion systems, rather than as a straight replacement. They've also been able to make this happen in other territories, so the workflow possibilities will be interesting to see.
Tektronix will be showcasing its WFM8300 Waveform monitor and SPG8000, which have both been validated as 4K ready. And in a nice move, they have made all their 8000 series products upgradeable to 4K, without the need to purchase a new unit.
As a general industry theme, the inexorable move to higher and higher resolution continues with 4K at the forefront of many industry minds. It reminds me of the Michael McKintyre line about having an HD-Ready TV: "I don't know what it is…but my TV is ready for it." The appetite for knowledge about 4K is huge, as was proven when we tentatively announced an educational session hosted at the WTS Soho office last month. 'Who will come? Will anyone come?' We were full within a day of announcing it, and then we filled a further session too!
4K has certainly taken over the mantle from 3D as being the next leap. It wasn't so long ago that the manufacturers were falling over themselves launching 3D this and 3D that; now the tide seems to be going out on 3D as quickly as it came in. This is certainly true of mainstream TV, but Sports and Natural History programming still seem to have some life left in them.
This shift is verified with the recent announcements from ESPN and the BBC regarding the abandonment of their 3D plans. The BBC's recent commitment to a further five HD channels by early next year also shows that the impetus is towards more resolution rather than the extra dimension.
In a recent report from Futurescource Consulting, global 4K TV shipments are predicted to grow from just 62,000 units last year, to 780,000 in 2013 and 22 million units in 2017. This is amazing for two main reasons. It forecasts staggering growth, but more amazing is that anyone thinks they can forecast how many TVs are going to be bought in 2017. Good luck with that! The article also stated that developed markets will see sales of flat-panel TVs reduce, and that all growth will come from emerging markets and economies.
The main message, I guess, is the same as when HD became the next big thing a few years back: shoot in the best possible resolution using the best cameramen to make the best possible programme that your budget will permit. The future revenues that your programme might generate will be severely limited if your chosen technology gets left behind.
I guess we'd all better get shooting 4K content then!
Read the article in the online edition of Regional Film & Video
here
.
(IT/JP)
Top Related Stories
Click here for the latest broadcast news stories.