Broadcast News
08/07/2013
Conformance Service For HBBTV Logo Announced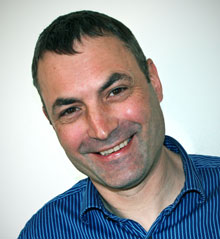 Digital TV Labs has announced a conformance testing service for the new HbbTV logo program for hybrid devices.
The new HbbTV logo program enables manufacturers to display compliance with the HbbTV specification and official test suite in return for an annual license fee.
The program includes periodic market sample audits as well as a compliance system for suspected non-compliant devices. This is to ensure devices carrying the logo truly adhere to the standard.
Digital TV Labs can provide test reports in hours using the highly automated Ligada iSuite, the company's test harness for HbbTV and MPEG-DASH.
Additionally, using the company's HbbTV 1.5 (ETSI TS 102 796 v1.2.1) test suite and country-specific test suites, compliance testing can be provided for HbbTV requirements for the French TNT2.0 and Spanish TDT Hibrida HbbTV platforms.
Digital TV Labs has been involved with the development of the official HbbTV Test Suite against the HbbTV 1.0 (ETSI TS 102 796 v1.1.1) specification from within the HbbTV Consortium and has authored nearly 50 per cent of its tests.
Keith Potter, CEO of Digital TV Labs, said: "We recognise that the growing adoption of HbbTV across Europe - and now into Asia - means that interoperability is vitally important to guarantee the continuing success of the standard and a quality user experience. The new HbbTV logo program, incorporating a rigorous compliance monitoring regime, provides clear indication of HbbTV device compliance."
Digital TV Labs will offer the HbbTV conformance test in addition to its existing portfolio of test and conformance products and services, including Dolby and DLNA.
www.digitaltv-labs.com
(IT/JP)
Top Related Stories
Click here for the latest broadcast news stories.