Broadcast News
08/05/2013
Satellite Uplinks And The KA Revolution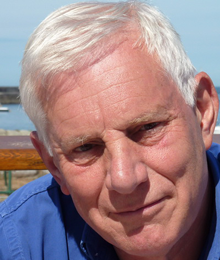 Tariam is Europe's premier supplier of Satellite Broadband Communications. Selwyn Petterson, Sales Director Professional Services, gives RFV a unique and exclusive look into outside broadcasting, from the perspective of the provider...
In December 2010, Eutelsat launched their KA Sat Satellite to its geostationary position of 9 degrees east. This satellite is one of the most powerful of its type ever launched and has not only proven itself both robust and reliable, but a 'game changer' when it comes to SNG and remote site data delivery.
The satellite coverage is 100% of Europe, plus parts of North Africa (fully licenced). Coverage is provided by 82 beams and the capacity is 70 GB, or 475 Mbps for each operational spot. The purpose is to provide satellite broadband for up to 1 Million users and SNG broadcast quality bandwidth (1:1) for professional and broadcast organisations.
Off-the-shelf tariffs currently offer bandwidth of 20 Mb download and 6 Mb upload. For the Enterprise and broadcast markets, we can offer tailored accounts of up to 10 Mb upload and 10 Mb download uncontended. The 82 beams come to ground on a ring of 8 dedicated ground gateways capable of 20Gb + 20Gb (linked by a redundant fibre ring). In our case this is delivered from the Teleport to the London POP (Harbour Exchange) and then fibred to the rack at Telehouse North for routing or handoff as demanded.
So, in effect, whilst most consumer customers require a simple broadband internet connection, with our unique infrastructure in the UK for the KA Sat, we can deliver bespoke bandwidth as a 'private network'.
We route this service to several international broadcasters for national news, prime-time TV, sport and various program and film production companies for films and programs such as War Horse, Doc Martin, Skyfall Premier, Police and Military users.
The innovative and low cost of both the hardware and services have had an immediate impact on the broadcast industry and the growth in demand has been unsurprising over the last few months. Basic satellite equipment can cost as little as £300.00 and when linked to a laptop computer and a camera, one can be 'web-casting' or broadcasting instantly with a very low investment. We can even hire the equipment out for the duration of a shoot or production.
The service delivering live video, return video, voice plus store and forward, with an 'always on' contended bandwidth of 4Mb upload and 10 Mb download (at 20:1) ensures when not broadcasting, there is a service for voice, email, web browsing and anything else a broadcaster may demand. The basic contended service is charged on a combination of speed and volume, so for example, the domestic service delivering up to 20 Mb Downlink and 6 Mb Uplink with a volume limit of 20GB's (unlimited at night) will cost in the region of £33.00 per month + VAT. Broadcast bandwidth (uncontended at 1:1) is charged as a combination of required uplink and downlink speeds, so for example a combination of 3MBps required for 2 hours would be charged in the region of £47.00 per broadcast hour!
These costs have proven to be a 'game-changer' and opened the door to many production companies, large and small, enabling them to be very competitive in the broadcast marketplace. Broadcast time can be booked with very short notice, normally less than 30 minutes and can be booked for a little as 15 minutes. Tariam have developed a 'online self-booking' system which links our financial systems with the Satellite NOC and enables our customers to simply control their satellite operations, and book uplink slots independently, out of working hours.
The technology is moving on! We are hopeful we will be able to deliver 20Mb Uplink within 12 months and planning at to increase the range of services to the industry. Tariam has started to manufacture low cost fly-away equipment late in 2012 and we now are launching our latest revision which enables users to be operational, mobile, at very moderate expense.
The final part, and most importantly, we can manage the routing of both the satellite and terrestrial bandwidth via the links provided by us at London Telehouse North.
Read the article in the online edition of Regional Film & Video
here
.
(IT/CD)
Top Related Stories
Click here for the latest broadcast news stories.