Broadcast News
29/02/2016
Strategic Satellite Deployment Key To Digital Communications Eco-System Growth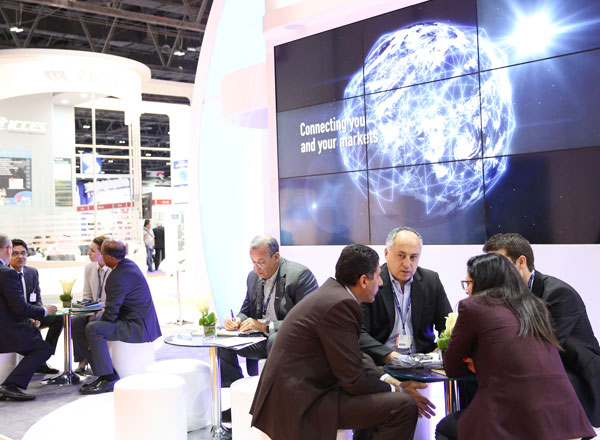 With the exponential growth of and consumer demand for anywhere-anytime content dominating the direction of the region's entertainment landscape, CABSAT 2016 will see the region's leading satellite industry players converge at Dubai World Trade Centre (DWTC) from March 8-10.
As the leading platform for the broadcast, satellite and content sectors across the Middle East, Africa and South Asia (MEASA), CABSAT provides a tailored platform for regional satellite providers such as Yahsat, Eutelsat, Nilesat, Noorsat, Intelsat, Es'hailsat and Arabsat to explore satellite-reliant content delivery mechanisms with local, regional and international content producers.  
Courtesy of new compression technologies that optimise bandwidth and increase efficiency, satellites remain the most prominent mobility-enhancing and nomadic communications technology. The strategic deployment of next generation satellite systems by MENA satellite operators and the global spread of their teleport operations will allow regional broadcasters to maximise the availability of services to consumers via satellite dishes or satellite broadband. These services include heightened Internet connectivity, access to multimedia services to cater for the insatiable demand for increasingly video-based enterprise and social media applications, Video-On-Demand (VOD) and High Definition (HD) television, and IPTV platforms.  
With the regional television market gearing up for the launch of Ultra High Definition - or 4k - television broadcasts within the next two years, monetisation opportunities or broadcasters are inherently linked to the capacity of satellite providers to beam content into viewers' homes and on to connect devices.
Trixie LohMirmand, Senior Vice President, Exhibitions & Events Management, DWTC, said: "There are great opportunities for commercial satellite providers that can assemble and deliver an adaptable combination of a secure regional communications network supported by products, services and applications that enable and enhance the flow of information for regional entertainment providers and public and private sector entities."  
"Satellite providers are not simply focusing on broadcasting, they are offering services like broadband, government applications and expansive connectivity – the next generation of satellites will dramatically increase bandwidth and hasten the prospect of universal connectivity across the Middle East and Africa."  
With commercial satellite companies facing growing demand for satellite broadband from an ever-growing collection of sources – from niche sectors such as luxury yacht owners to the lucrative military communications market – regional governments are increasing capacity dilemmas as they seek to align connectivity with sustainable growth.  
In less densely populated MENA areas that constitute unserved and underserved broadband territories, satellite technology continues to provide the most cost-effective broadband solution for rural and remote communities. Indeed, broadband via satellite – with its higher speeds – is improving access to the 1,200 Arabic and international channels available across the MENA region, as well as civil aspects relating to health care, social services and education. In Saudi Arabia, thousands of schools are already connected through satellite technology and students are provided access to reaching resources and Internet access previously only available in large cities such as Riyadh.  
It is in these areas where satellite service providers and telcos collectively offer powerful solutions that cope with consumer and enterprise demand for speed. This speed is only possible by increased capacity and CABSAT 2016 will showcase new technologies and standards including HEVC compression and DVB-S2X that optimise satellite bandwidth and increase efficiency. One of the largest areas of the global satellite industry – the new Low Earth Orbit (LEO) constellations – will also come under the microscope.  
In addition, the inherent challenges and continued growth opportunities within the satellite sector will be debated at the two-day GVF Satellite HUB where senior level executives will challenge current thinking across the satellite communication industry.
With more than 30 international speakers participating in 12 sessions covering the entire satellite sector, key sessions running on March 9 and 10 include 'Constellations for Connectivity: A New Dawn for Low Earth Orbit Solutions', 'Integrating the Digital World: Satellites, Big data, the Internet of Things and the Cloud', Cyber Security: How the Satellite Industry is Addressing the Challenge', MENA's Satellite Broadcast & Telecoms: Overview of an Evolving Market Access Environment', and 'A New Crisis Connectivity Charter: Satellite & Humanitarian Assistance & Disaster Response'.
In addition, all professional attendees to this year's CABSAT will have exclusive access to a 2016 MENA state-of-the-industry report worth US$5,000 presented by the event's official knowledge partner 'Frost & Sullivan'. Key findings will cover industry trends in media, evolving business models, viewership habits and a detailed country index of key MENA markets for growth and investment.
cabsat.com
Top Related Stories
Click here for the latest broadcast news stories.