Broadcast News
30/04/2013
Gekko's Ian Muir Talks 'Flying The Flag'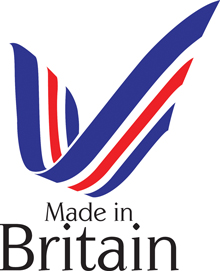 Gekko was founded in 2004 by British director/cameraman David Amphlett. As Ian Muir writes, Britishness is still very much at the heart of everything the comany does...
A question that's frequently levelled at Gekko and other UK based manufacturers, particularly at home trade shows, is: "Why don't you make more of the Made in the UK flag on your products?"
The retort is most often: "I don't know, perhaps we should".
As a moniker applied to British-made products, it has arguably lost some of its kudos in recent times.
In Gekko's case there is reason enough to use it. All their product is, and has always been, conceived, designed, manufactured and assembled in the UK. A fact for which they feel justified in being proud.
However, whilst the product is very much homegrown, the fundamental priority is in designing and manufacturing tools for a global industry, and understanding and listening to what the market demands.
It's a certainty, therefore, that lights purchased which have been manufactured by Gekko will probably have travelled significantly less road miles than your carrots, car, or TV.
Perhaps this begs a 2nd question: "Why is this significant to me?"
Not only are Gekko products power-efficient lumen for lumen compared to traditional technology, they have minimal embodied CO2, making them a truly sustainable light source.
That is to say that in the case of purchase of said lights within the UK, they will have incurred the production of significantly less CO2 than products shipped in from overseas. This should be factored in when accurately assessing the overall efficiency of broadcast products such as lighting.
In truth, therefore, that nice warm feeling of wellbeing relating to the perception that one's carbon foot print is reduced by utilising efficient technologies such as LEDs would soon be eroded if 'miles to market' were accurately incorporated into the calculation pertaining to overall CO2 production.
Another argument in support of displaying the Union flag on packaging is that it confirms the modest assistance that it provides in reducing that big ugly deficit of which we are now all so very much aware.
Whilst even the biggest studio fit out won't make much of a dent in the £900bn of UK debt, it will be assembled with British labour, in a British factory and consequently help the balance of payments just a little.
So if companies such as Gekko display the flag of our nation upon their packaging, it must be remembered that they have done all they can to produce a product in the UK that does the job the consumer demands of it, in the manner expected and at a price which is competitive.
In addition, it also means the low power consumption is a genuine reflection of just how much CO2 is negated by their use above traditional technologies, and avoids the inconvenient truth of embodied CO2 which seriously reduces the ultimate efficiency of similar products imported from overseas.
With the added benefit of providing a tiny bit of assistance in reducing national debt, that surely should restore a nice warm glow inside.
For Gekko and other UK manufacturers, then, perhaps a label which denotes it as a UK manufactured product should be displayed. The label would of course be printed in the UK too.
www.gekkolite.com
(IT/CD)
Top Related Stories
Click here for the latest broadcast news stories.