Broadcast News
06/12/2012
DaVinci Resolve 9 For Colour Correction Selected For HGTV's Million Dollar Rooms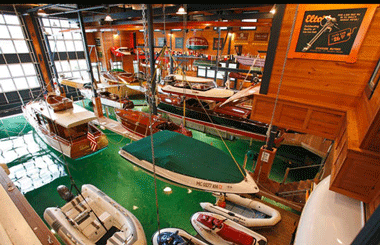 Produced by Channel 8 Entertainment, an independent television production company based in Torrance, CA, HGTV's Million Dollar Rooms takes a look at the world's most exclusive and expensive rooms.
Now in its third season, the show features six different locations in each episode and is set to air 13 episodes this season, providing viewers with a look at 78 rooms from around the globe.
Because of the need to capture such a large amount of content, the production team works on a very tight schedule and must travel light, relying on natural light, handheld cameras and mini cranes when shooting. This, however, does not present a problem thanks to Culver City based post production company Secret Headquarters, Inc., and Blackmagic Design's DaVinci Resolve 9 colour correction software.
"Enhancing light or adjusting for changing lighting conditions is one of our main tasks when coloring the show," said Greg Huson, chief at Secret Headquarters. "Usually the footage has much more contrast than can be used for television, but I can easily control it using Resolve's Soft Clip. If the shot is really light or dark, I can gently stretch or compress contrast in parts of the image using custom curves."
Movement is key to the show's style, and handheld cameras and mini cranes are used throughout filming. According to Greg, he's able to maintain that movement in post using Resolve's tracking capabilities and unlimited number of Power Windows. Resolve's Power Windows provide Greg with unlimited windows with circle, linear, polygon and PowerCurve shapes, which he uses to mask out parts of the room or highlight an interview subject. Mask control provides him with inside and outside grading and full multi point tracking.
"The multi point tracker is amazingly fast, accurate and easy to use," said Greg. "By adding interactive tracking points, I'm able to create subtle, undetectable masking."
Greg also has to support the show's technical workflow. When shooting in LOG, the image is visually compressed, allowing more contrast ratio than can actually fit in the delivery color space. Using Resolve, Greg is able to attach an LUT to a shot as he's coloring, bringing it back to full contrast ratio and closer to what the crew actually saw during the shoot without clipping the highlights or shadows.
"Shooting in LOG gives power to the colorist, and Resolve's built in LUTs support this workflow. They're my favorite new feature," said Greg. "It's these types of features that make Resolve so powerful and such a high end tool. Thanks to Blackmagic Design, it's extremely affordable, which helps Secret Headquarters and Channel 8 Entertainment thrive."
Read More RFV in the free online edition of issue 195:
viewer.zmags.com/publication/8d62a9fc#/8d62a9fc/1
Top Related Stories
Click here for the latest broadcast news stories.