Broadcast News
29/06/2012
Connected TV – What's The Hold Up?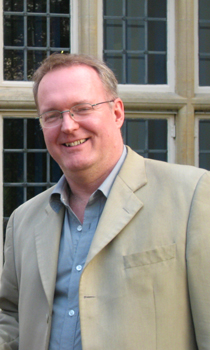 Screen's connected TV specialist, Gordon Maynard explains how the market landscape drove the development of the company's connected TV solution ScreenConnect.
You will have to go a long way to find someone in the media who doesn't see the possibilities of connected TV. And yet for the vast majority of consumers it's currently a mishmash of technologies, claims and general confusion. Despite this, users are seeking out connected TV services which offer clear benefits like the BBC iPlayer or LoveFilm.
So where's the hold up? Why haven't we seen a greater rush to the market, above and beyond noted trailblazers?
Well the plethora of connected TV platforms is not only a hindrance to the end user but is also presenting a considerable hurdle to market entrants.
Where's the payback in Connected TV?
Viewing habits are changing, driven both by video on the internet and PVR technology and we are moving into a developing "pull" universe.
While the market is currently fractured, connected TV offers a potent route to market with a significant audience and technology that circumvents the existing pay platforms.
Group together all the homes with connected TV capability and you have a vast platform: you just have to overcome the technical and commercial obstacles to addressing that audience in one go. The fact is that if broadcasters do not move into this space then it will become dominated by internet brands and the real estate that connected TV offers is simply too valuable to miss.
If service providers want people to watch their catch-up TV service then they have to put that service where people want it, leading ultimately to the EPG on the TV. If their business is getting people to watch catch-up TV then the advantages are that they can supply iPlayer-type services to the best screens to view it on, that's to say, not the PC. We are talking about moving connected TV to a mass market proposition.
In the VOD market it's about selling people content in the place that they want it. Selling movies? Well then let's all have a movie experience watching it.
Content owners can provide people with a high value, lean-back, second screen experience for their information services. A well packaged information experience around non-linear content is very important to drive usage and over time connected TV will gain services a larger audience; one that's more engaged.
With shopping it's about expanding the opportunity to sell, introducing greater access to the shopping experience. Users can access product information and the associated 'buy' action even though they've missed the linear broadcast.
For many special interest 'channels' connected TV is the only viable business model going forwards to access TV screens.
The problem with connected TV
So what is preventing so many broadcasters and brands from entering the market? Firstly, there's consumer knowledge: many of those who buy TVs with the ability to connect still aren't necessarily connecting them as yet.
As awareness of connected TV and its benefits grows, more users will connect up their receivers and the arrival of WiFi-enabled TVs, Blu-Ray players and games consoles also make that much easier.
The second is that there are a very large number of technologically different connected TV platforms, so that service providers have to make a separate application for each and every service. It is not cheap, it is not quick to do and it's holding the market back.
With so many services still not appearing, where's the consumer driver to adopt connected TV?
What's required to move forwards?
Ideally a service provider requires access to the maximum number of platforms without having to devote the very significant time and cost to writing applications for each and every one.
More advanced platforms will be developed that will need to be supported so those who plan their infrastructure to be flexible will succeed.
As platform specs are constantly changing, however subtly, connected TV apps can become out of date swiftly, meaning that updates will need to be written and applied, again for multiple platforms.
As well as the apps themselves, overall management is required so that applications can be accessed for all platforms rather than having an individual control tool for each one. If every application has a separate control tool for simple manipulation then the user is faced with a confusion of interfaces and protocols.
The third key issue is that platforms need to approve the applications prior to hosting them, therefore the applications must adhere tightly to each platform's requirements, requirements that evolve and shift.
In the majority of cases, connected TV services are not going to be run in isolation, rather they will in some way be linked to either an existing website, broadcast channel(s) or transaction service. The ability to handle external feeds and indices and to dovetail with already deployed transaction/asset management systems without distribution is also vital.
Removing market entry hurdles
Service providers are facing very considerable hurdles to market entry; even now platforms are coming and going. It is impossible for service providers to back clear winners; adaptability and choosing the right partners is key.
Connected TV is here and here to stay. Broadcasters and service providers of all shapes and sizes need to consider the opportunities and be assured that the market entry issues are now being addressed by new technology.

Top Related Stories
Click here for the latest broadcast news stories.