Broadcast News
19/04/2012
BFI Host Hitchcock Season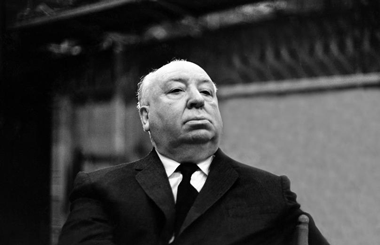 The British Film Institute (BFI) are set to celebrate the films of English director and producer Sir Alfred Hitchcock.
Hitchcock has been charged with being one of the most influential and iconic British film directors of all time. Born in East London, Hitchcock lived in the city for the first half of his life and worked in its film studios for almost 20 years.
Now a three-month long season, hosted by BFI, will see all 58 of his films - including Psycho, Vertigo and The Birds - screened. It is understood that this will also include a restoration of some of his silent movies.
This celebration of Hitchcock's work comes after BFI pledged two years to a major fundraising campaign - Rescue the Hitchcock 9 - which saw the full restoration of the director's nine surviving silent films.
BFI said on their website: "The development of Hitchcock's work during the silent era is crucial to an understanding of his filmmaking style, but none of the titles had benefited from full archival restoration in the digital age.
"Now, thanks to the generous support of our BFI Members, hundreds of Hitchcock fans, trusts and foundations, corporate partners, rights-holders and archives around the world, we can look upon these films afresh."
Hitchcock's silent masterpieces, The Pleasure Garden, The Lodger, The Ring and Blackmail, restored to their former glory by the BFI National Archive and presented with live performances of new scores by Daniel Patrick Cohen, Soweto Kinch and Nitin Sawhney will be shown in July.
For further information on the event visit:
www.bfi.org.uk
(LB)
Top Related Stories
Click here for the latest broadcast news stories.