Broadcast News
25/03/2010
Preferred Bidders Announced For IFNC Pilots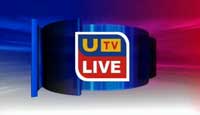 Culture Secretary Ben Bradshaw has announced the preferred bidders for the three independently funded news consortia (IFNC) pilots in Scotland, Wales and the Tyne Tees/Border region in England.
The announcement follows a thorough evaluation process completed by an independent selection panel led by Richard Hooper.
The Government is planning to run three pilot schemes to deliver new ways of providing news for the nations, locally and in the regions to urgently address the sustainability of local and regional news provision in the longer term. These consortia will receive Government funding totalling £47 million (including VAT at current rate) over two years, and will provide local news content across the web, mobile, and other new platforms, along with the television slot currently occupied by ITV and STV regional news.
The preferred bidders are:
Scottish News Consortium (SNC) (major newspaper groups Johnston Press, Herald and Times Group, and D C Thomson along with independent TV production company Tinopolis)
Wales Live (UTV, the current Channel 3 licence holder in Northern Ireland together with NWN Media Ltd – a regional newspaper print and publishing company)
News 3 (Trinity Mirror, Press Association and independent TV production company, Ten Alps)
Reserve bidders have also been announced for each of the three pilots, these are:
Scottish News Network (STV, ITN, and Bauer Radio)
Tinopolis
Great North News (led by ITN, with Johnston Press, Newsquest, Bauer Media, and University of Sunderland)
Chair of the independent selection panel Richard Hooper said: "We asked for innovation and were not disappointed. We asked bidders also to think about longer term sustainability without public funds. Given the political uncertainties surrounding IFNCs, my colleagues and I were particularly impressed by the sustained enthusiasm and resource commitment of the bidders and the momentum that has built up to deliver innovative multi-platform multi-layered news in Wales, Scotland and the Borders/Tyne Tees region of England, competing with the BBC."
Culture Secretary Ben Bradshaw commented: "This is an important step towards our goal of ensuring choice for people who value high quality, independent local news. I'd like to congratulate all the bidders involved and all the members of the independent panel who under the Chairmanship of Richard Hooper have worked tirelessly to complete a thorough and rigorous process to ensure the preferred bidders are the right choice for Scotland, Wales and the Tyne Tees/Border region.
"The funding available to these consortia represents a massive commitment from this Government to help encourage the long term sustainability of news in the nations, locally and in the regions.
"I hope this focussed work will now continue with everyone working together to ensure these pilots are up and running by the end of the year."
(BMcN/BMcC)
Top Related Stories
Click here for the latest broadcast news stories.