Virtual Reality News
In Conversation With Nic Hatch
Nic Hatch, CEO of Ncam, tells us about the company, Augmented Reality, Virtual Reality, and its future within broadcast. Tell me a little about Ncam...
Virtual Reality Companies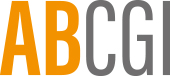 ABCGI
6 The Rusk, Sheffield
Tel : 01246 813718
ABCGI work from a small studio on the border of Derbyshire and Yorkshire, offering VR, 3D, CGI animation and illustrations mainly for process and manufacturing companies. We...

The audio experience is an integral part of a convincing virtual reality experience. At Bleach Productions, we offer tailored solutions for VR and 360° video productions....