Virtual Reality News
In Conversation With Nic Hatch
Nic Hatch, CEO of Ncam, tells us about the company, Augmented Reality, Virtual Reality, and its future within broadcast. Tell me a little about Ncam...
Virtual Reality Companies
In Derbyshire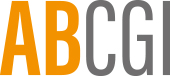 ABCGI
6 The Rusk, Sheffield
Tel : 01246 813718
ABCGI work from a small studio on the border of Derbyshire and Yorkshire, offering VR, 3D, CGI animation and illustrations mainly for process and manufacturing companies. We...