Production Companies - Training & Induction Videos Companies
In Cambridgeshire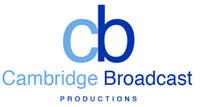 We provide a full film/video production service from concept to delivery. Our highly professional, broadcast industry trained personnel can deliver on budget and schedule....


WaveFX - Video Production, Animation & Event Streaming Company Unfamiliar with filming and webcasting? Don't worry, our aim is to de-mystify all aspects of video production,...