Animation - Production Companies Sponsors

Once Were Farmers is an award-winning Production Company and Animation Studio , creating characters, stories, graphics and visual effects for an international client base. Once Were Farmers has produced films and animation for Broadcast, Cinema and the Internet.

Stunning animation and VFX based in Cornwall.
Get in touch and start your journey today.
0117 318 0542
info@engine-house.co.uk
@EngineHouseVFX

3D Modelling & Animation
3D Stereoscopic Animation
Storyboarding
Illustration
Scriptwriting
Music & Sound Effects
Voiceover Recording
Post Production
Video Editing
Applications for mobile and tablet
Animation - Production Companies Companies
In Somerset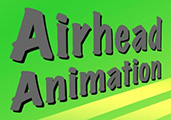 Airhead Animation
Highbridge Enterprise Centre Bennett Way, Highbridge
Tel : 0117 322 6011
We help business owners and marketing professionals explain their business, products and services to their target customers. We turn your business information into simple...


Yudle Animation
Yudle HQ, Suite E4 The Abbey Business Centre, Yeovil, Somerset
Tel : 0800 211 8571
Yudle is a trading brand of Drawmill Ltd, created to fulfil the increasing demand for commercially focused B2B and B2C animated explainer videos, corporate presentations,...