Company:
Engine House VFX, Animation
Address
107 Krowji West Park,
Redruth,
South West England,
TR15 3AJ

About Engine House VFX, Animation
VFX and Animation Studio, SOUTH WEST ENGLAND.
Engine House creates VFX and animation sequences for film, TV, games and the web. Creating high-end images and animations for ad agencies and film studios. We create Animation and Visual Effects to tell our clients' stories and push ideas beyond expectations.
Whether creating characters, creatures or environments, we can bring them to life using the latest 3D applications and animation tools to realise the most emotive and effective performances.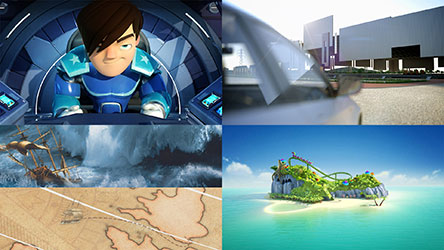 Our VFX work covers everything from huge particle and water simulations to tracking, greenscreen, compositing, matte painting, live action filming and digital set extensions. With a greenscreen and motion capture stage just downstairs we've got everything you need to create fully integrated VFX and live action shots.
With the emergence of mobile technology we're increasingly involved in creating interactive content. We've created content for games, augmented reality apps, animations for installations, and branded content for bespoke displays and projectors for live events and live motion capture events.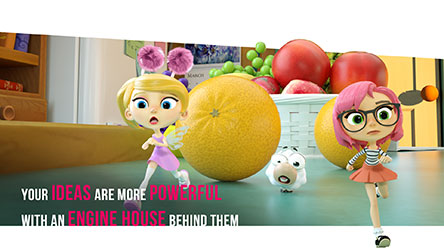 Using the latest software and with a broad range of skill sets, we are able to take a project from a conceptual stage right through to the finished production. We are experts at creating and executing this approach for our clients' needs, not one pixel is wasted.
Mike Richter (Head of CG Production)
Jason Robbins (Executive VFX Producer)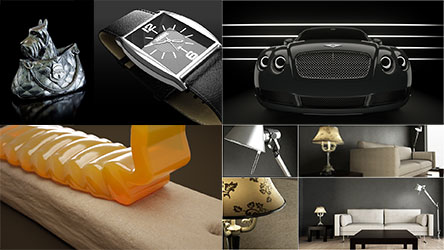 What other people are saying....
"Engine House were great to work with- communicative, pro-active, passionate and talented, they demonstrated a good understanding of our requirements and supplied exactly what we needed in a very short time frame and at a very competitive rate!"
Project: Assassin's Creed Chronicles Cutscenes – Neale Williams, Climax Studios, Lead Artists
"We chose Engine House because after working with them previously I knew that they are a company that can deliver, top cinematic VFX on time and at high quality. The level of service on offer was excellent, not only are they creative but they are super passionate about their work.
With cinematic aesthetics and strong storytelling there was no doubt that the commercials would reach the success they had. They exceeded both agency expectations but also client expectations. We really look forward to the next collaboration".
Project: Huawei MBB Conference 2015 – 3x30sec Commercials, Stuart Howe, Ogilvy & Mather (HK), Director
"Engine House are my go to for beautiful, eye-catching animations. They're a pleasure to work with".
Project: Various Animated Book Covers – Fleur Clarke, Hodder and Stoughton, Senior Digital Marketing Executive
Company News
15/07/2016
Project: Huawei Road to 2020
---
Client: Huawei
Agency: Ogilvy
Come behind the scenes on an animation project facing the future.
Are you ready for 2020? Engine House VFX have recently completed a project in partnership with revered agency Hogarth & Ogilvy, Ogilvy (Hong Kong), creating three videos for Japanese tech giant Huawei to exhibit at the Roads to 2020 Global Mobile Broadband (MBB) Forum. Showcasing the very pinnacle of new technology, focusing on the vision, connectivity and innovation of MBB, these videos are a key device used in showcasing new ideas and unveiling them to the world.
The creative team at Engine House were tasked with creating three thirty-second videos, each telling the story of a new digital innovation – 4.5G Virtual Reality, Pizza-delivering drones and Driverless Cars.
A striking look was imperative; Engine House used the speed and efficiency of 3D computer-generated imagery to craft something more like traditional drawn animation to emotively demonstrate the ways in which this incredible new technology can benefit us all. Working from storyboards provided by the agency, Engine House designed all characters and locations, dictating the visual style and atmosphere.
Huawei were after a strong cartoony style, a clean "Disney" look, which would evoke emotion and compassion to bring their stories to life. Working through various stages from style frames, to modelling, to rigging, texturing and lighting, Engine House worked step-by-step to create this look.
Using 3D assets the artists could retain a lot of freedom within a scene, the challenge was to render a look that felt more like a 2D animation, but with a unique style. This was achieved by quickly developing a set of rules to create the look, starting with a flat shaded render with simple block colours, adding rim highlights, a subtle toon shadow and finishing with a hard shadow pass softly added over the top to give an indication of the 3D geometry. Once the post-production effects were added the look was complete.In order to achieve the animation style the characters and camera were animated at 25 frames per second, but just before rendering the characters only were reduced to 12.5 fps with stepped frames to give a 2D animated feel with smooth 3D camera further enhancing the style.
The design process had to be extremely fast in order to meet the deadlines, so Engine House created the 3D meshes without the usual concept stage, and simply based on the storyboards. Keeping the meshes at a low polygon count the silhouettes and shapes could be quickly pulled around, and features such as the eyes, nose and mouth could be created with separate geometry. Once approved, the model could be made neater for production purposes.
Based in Cornwall, Engine House are a team of animators and artists who tell stories and create stunning visuals. Founded by Jason Robbins and Mike Richter in 2014, the studio is made up of people with a wide range of skillsets and strengths.
Our previous clients include Sony, Mercedes, Assassin's Creed, Vodafone, BskyB and more.
Find Engine House VFX, Animation in
Location of Engine House VFX, Animation
Animation - Effects Sponsors

Stunning animation and VFX based in Cornwall.
Get in touch and start your journey today.
0117 318 0542
info@engine-house.co.uk
@EngineHouseVFX