Scenery & Set - Construction & Design Sponsors

We are an award winning Set Design & Set Construction Company; with over 25 years' experience. We design and build sets for TV, Film, Exhibitions & Live Events.

Professional, cost and time efficient Set construction services for the Film, TV and events industries, combining years of experience with traditional techniques and state of the art machinery delivering a quality finish on every project.

THE MOST ESTABLISHED SCENERY CONTRACTOR IN THE INDUSTRY.
At TOTOM we have developed an unrivalled network of resources which, combined with our workshop facilities, can meet virtually any brief. We are renowned for our ability to respond extremely rapidly and give fantastic back up.
Scenery & Set - Construction & Design Companies
In Cambridgeshire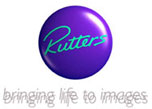 The Complete service Many companies specialise in the production of backdrops, Translights or photobackings but Paul Rutter of Rutters, who has been in the business for over...

Le Mark Group
Unit 1 Houghton Hill Industries Sawtry Way, Cambridgeshire
Tel : 01480 494540
Le Mark Group is located in Cambridgeshire and they provide high quality tapes for all kinds of use. From gaffer tape to printed tape and other accessories they can offer it...