Company:
Giordano Design - Set Construction
Telephone:
+44 (0)20 8953 5963
Contact:
Barbara Giordano
Address
70 Kensington Way,
Borehamwood,
Hertfordshire,
WD6 1LQ,
United Kingdom

About Giordano Design - Set Construction
Giordano Design is an innovative Set Design & Set Construction company. We deliver exceptional high-quality construction & sets for Television & Film.
Our speciality is creating bespoke built TV studio sets that are thought provoking & visually stunning. We work with the best talent in the industry. Set & production designers, studio builders, engineers, lighting technicians, system integrators & project managers.
Creative Awards
We've won the following awards:
Jamaica Pavilion at ITB Berlin. Best Design Award out of 9000 exhibition stands Mexico at ITB Berlin
Best Exhibition Stand Build out of 9000 exhibition stands
Switzerland, Norway, Finland & Sweden
Best Design Stand Award at the World Travel Market London UK. Out of 4000 stands
TV Studio & Channel of the year Award for Azam TV – Tanzania East Africa
Superior Set Design & Set Construction
Superior design makes commercial sense – why risk anything less than the most creative design solution for your production. We produce imaginative set design concepts, 3D visuals & construction plans that comply with health & safety. Our craft is important to us. We go that extra mile to deliver sets manufactured to your specification, on time & on budget.
TV Studio Build
With many years of experience working in TV & Film. The brief for your TV studio is key to achieving successful results. Both for the technical & creative elements. This means we can understand your requirements from the outset. Whether it's an existing TV studio for an upgrade or an entirely new studio. Our professional team will work with you to achieve outstanding results for all your broadcast needs.
What we do
TV studio build
TV set design & set construction
Film set construction
Scenic set construction
Stage sets
Broadcast system integration
Cameras & studio lighting
Acoustic solutions
Worldwide Service
With over 25 years' experience within the industry - we work in the UK & on location in the following countries. Africa, America, Middle East & Europe. We can ship and build your set anywhere in the world.
Let's Chat
Everything starts with a creative thought. No matter how unusual your idea sounds. We believe that good communication & listening to your needs, is the best way forward & achieving excellent results for your studio build,
Call us and let us know how we can help you.
T: +44 (0) 20 8953 5963
E: [email protected]
Products / Services / Credits
Set Construction
Set Design
TV Set Design
Backdrops
3D visuals & CAD floor plans
Studio soundproof walls, ceiling & floors
TV news & presenters desks
Studio set build
Design and Build of Modular Studios
TV Studio Design
Team
| | | | |
| --- | --- | --- | --- |
| Name | Role | Email | Telephone |
| Barbara Giordano | MD | | +44(0)20 8953 5963 |
Company News
25/10/2023
Gibraltar Goes LIVE with a NEW look for the studio
---
We just completed a new look for the TV studio in Gibraltar. The desk design and build adds to the style of the brand. Using RGBW LED lighting. Giving lots of options for various productions and shows. We used freestanding LED lightboxes and TV units to form the set. You can view more at www.giordanodesign.com
13/06/2022
Alaraby VIBRANT TV Studio
---
Giordano Design completed a brand new TV studio for Alaraby TV in Park Royal London. The studio included a 16m curved video wall, bespoke news desk and green screen. We totally refurbished the studio including acoustics, studio décor and floor.
06/03/2018
Virgin Games Go Live
---

We are pleased and delighted that the Virgin Games Studio we designed and built is now live. The project included 500sqm of studio space. Complete with soundproofing acoustics, rigging, studio lighting, floors, set design and set construction. The theme of the studio is of a live casino with roulette and live dealers. Great team work from Giordano Design.
01/02/2018
Amazing NEW TV studio for Azam TV in Tanzania
---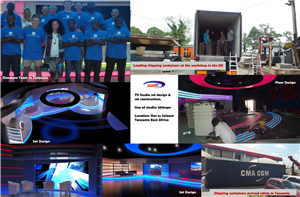 Giordano Design completed an amazing TV studio for Azam TV in Tanzania East Africa. We designed and built the sets in the UK - then shipped them out to Africa. Our team then flew out to build a complete TV studio with LED studio lighting, floors and 4 different sets. This was the first state of the art TV studio of its kind in East Africa.
Go to www.giordanodesign.com to view the Azam studio.
01/02/2018
Premier League Match Centre
---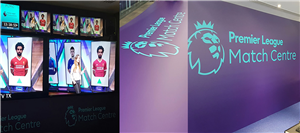 Giordano Design has just completed the design, production and installation of the new graphics for the Premier League Match Centre located at the IMG Studios based in London. Working to a tight dead-line. Our team successfully delivered the project on time and on budget.
01/02/2018
Studio Design & Build
---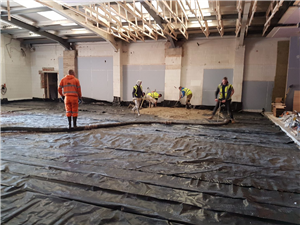 After months of planning and design. We're off to a great start building a 1000sqm TV studio in an old car park.
Reviews for
Giordano Design - Set Construction
Giordano Design - Set Construction

If you want to find a perfect global set design and set construction company. Please go to Giordano Design. A great team of professionals with over 20 years experience - working world wide building sets for TV & Film.
Barbara Giordano
, 16/03/2016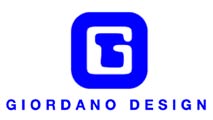 5

out of

5
based on
1
ratings.
user reviews.
Find Giordano Design - Set Construction in
Location of Giordano Design - Set Construction
Scenery & Set - Construction & Design Sponsors

We are an award winning Set Design & Set Construction Company; with over 25 years' experience. We design and build sets for TV, Film, Exhibitions & Live Events.

Professional, cost and time efficient Set construction services for the Film, TV and events industries, combining years of experience with traditional techniques and state of the art machinery delivering a quality finish on every project.

THE MOST ESTABLISHED SCENERY CONTRACTOR IN THE INDUSTRY.
At TOTOM we have developed an unrivalled network of resources which, combined with our workshop facilities, can meet virtually any brief. We are renowned for our ability to respond extremely rapidly and give fantastic back up.