Company:
Wolfhound Media Video Production
Address
46 Hill Street,
Belfast,
BT1 2LB,
Northern Ireland

About Wolfhound Media Video Production
Wolfhound Media is a Film, Television, Radio and Media Production Company based in the busy hub of Belfast, Northern Ireland. We oversee the entire film making creative process from scripting and shooting, right through to post production and distribution.
Find Wolfhound Media Video Production in
Location of Wolfhound Media Video Production
Video Production Company Sponsors

BANTER IS AN AWARD WINNING DIGITAL AGENCY. WE SPECIALISE IN MARKETING, SALES, PR, ADVERTISING AND CREATIVE. BASICALLY THIS MEANS WE HELP OTHER COMPANIES TO GENERATE NEW BUSINESS, INVENT CREATIVE CONTENT AND IMPROVE BRAND VISIBILITY AND AUTHORITY.

0161 339-3741

Our Services Include…
VIDEO PRODUCTION
VIDEO STREAMING
MEDIA ENCODING
GRAPHIC & WEB DESIGN
FILM & CINEMA
DVD AUTHORING
DVD DUPLICATION
EVENT RECORDING

NextShoot are experts in corporate video. From internal communications to thought leadership, sales and product videos to full blown documentary we work with global brands to deliver their video content.
Related Companies

Journeyfor
209 Scottish Provident Buildings, Belfast
Tel : 02890918246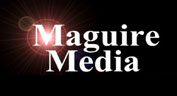 Zoogon Ltd
12c Clarendon Dock, Belfast
Tel : 028 9032 3600


Filmsbyben
37 Haddington Gardens, Belfast
Tel : 07540085527