Mobile:
00 353 86 2448711
Address
Co.Cavan,
Ireland

About Maguire Media
Maguire Media was established in 1990, to cater for the corporate market here in Ireland.Since the early 90's Maguire Media has developed to cater for both the corporate and Broadcast market.
We have worked on broadcast productions for Sky TV, RTE, TV3, TG4 and TVE Spain.
Everything from news to full production of sporting programmes for Sky Sports has been tasked to us over the last few years.
In the corporate sector we have produced a wide variety of programming from topics such as health and safety, agricultural products, energy services, education, general interest and heavy industry.
We have delivered productions to Broadcast, DVD and Webcasting.
With nearly 20 years of experience in a wide variety of production, you can be confident in Maguire Media's skills and professional approach to deliver for you.
EDITING FACILITIES:
Edit 1
Avid AdrenalineHD
Edit 2
Avid Mojo
Edit 3
Avid MC Meridian
All suites can be fed with the format of your choice with or without an editor. All suites have access to Audio Network Plc's full music library on hard drive. Final edit can be authored to DVD, webcast, video file or broadcast format.
STEADICAM HIRE:
We are owner operators of the Steadicam camera stabilizing system.
Steadicam allows the operator to make slow or fast movements without getting up and down jarring motion. It's like the camera is gliding through the air effortlessly. With over 10 years experience of using Steadicam you can be assured of a nice style of shooting.
We have used the Steadicam at live music concerts, sporting events and in several of our corporate productions.
CREW HIRE:
Our camera kit consists of a choice of DVCPRO cameras, from the Panasonic AJ-SDX900E DVCPRO 25/50 or the Panasonic AJ-D610WBE DVCPRO 25.
We also supply Sennheiser EW100G2 radio mics. If required, we can also supply Matt box and filters. We use Vinten vision 10 tripods.
Cameras can be supplied for single shoots or multi camera shooting, timecode locked to a master camera. A 5 camera OB unit can also be supplied for live mixing. We have used the OB for sporting events for Sky Sports and live news feeds. The OB can also be hired for conference events, live stage performance and music video production. We have often shot events using up to 15 cameras and operators.
What ever your shooting requirements please feel free to contact us on 00 353 86 2448711. Our years of professional experience in all conditions means we get the job done on time, on budget and to a high standard. This service is 24/7.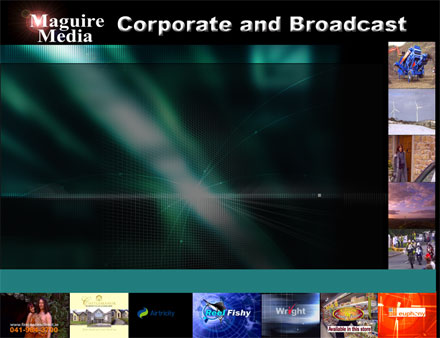 Location of Maguire Media
Video Production Company Sponsors

BANTER IS AN AWARD WINNING DIGITAL AGENCY. WE SPECIALISE IN MARKETING, SALES, PR, ADVERTISING AND CREATIVE. BASICALLY THIS MEANS WE HELP OTHER COMPANIES TO GENERATE NEW BUSINESS, INVENT CREATIVE CONTENT AND IMPROVE BRAND VISIBILITY AND AUTHORITY.

0161 339-3741

Our Services Include…
VIDEO PRODUCTION
VIDEO STREAMING
MEDIA ENCODING
GRAPHIC & WEB DESIGN
FILM & CINEMA
DVD AUTHORING
DVD DUPLICATION
EVENT RECORDING

NextShoot are experts in corporate video. From internal communications to thought leadership, sales and product videos to full blown documentary we work with global brands to deliver their video content.